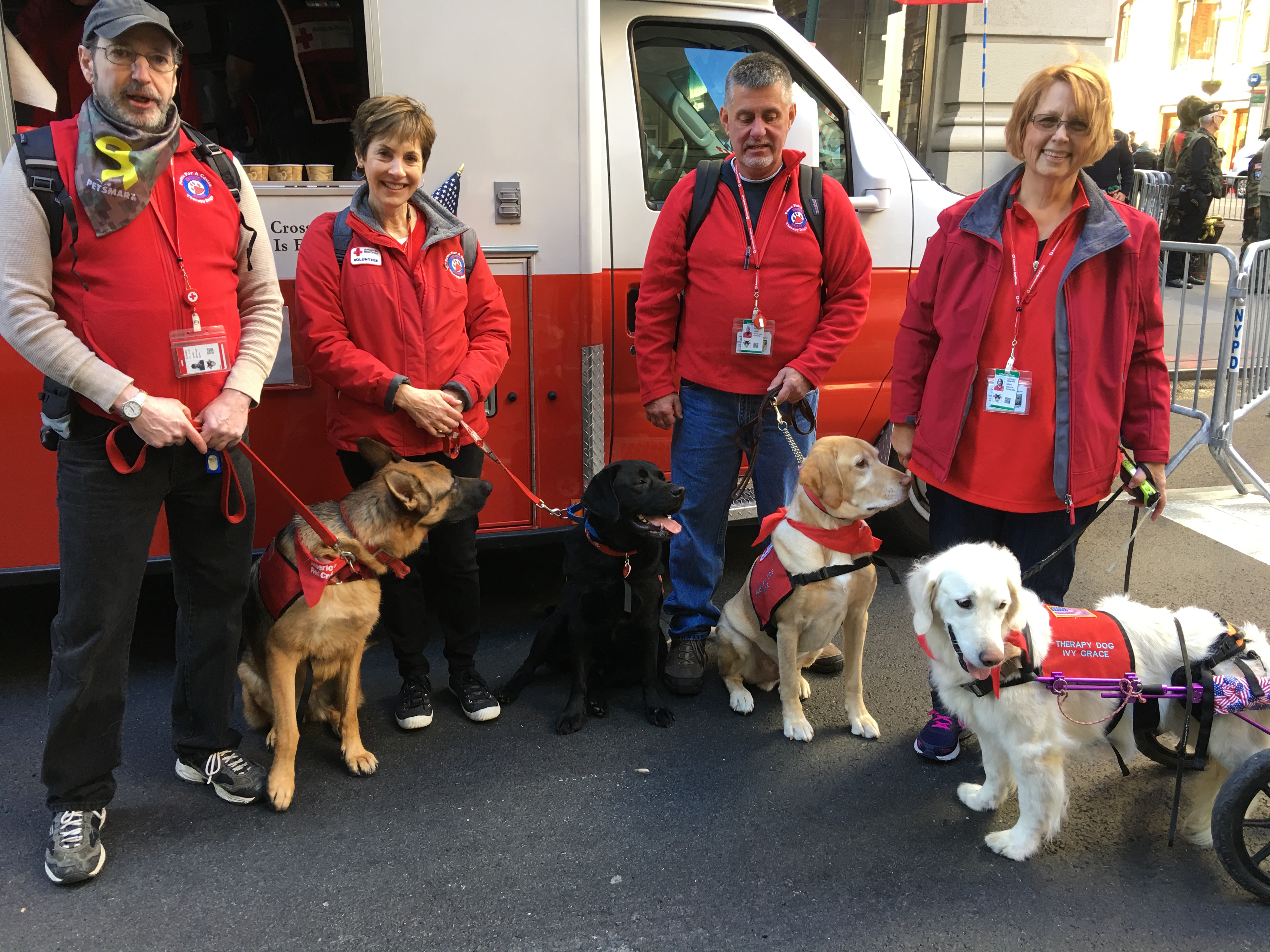 On November 11, 2016, Hudson Valley Paws for a Cause had the honor of marching in the New York City Veterans Day Parade. Anthony Incarnato, Regional Program Specialist, Service to the Armed Forces, American Red Cross, invited our group to take part and march in the parade.
The parade is known as, "America's Parade", and is produced every year by the United War Veterans Council, a not for profit organization. The parade dates back to the year 1919, when those veterans who fought and died during World War One were honored and remembered.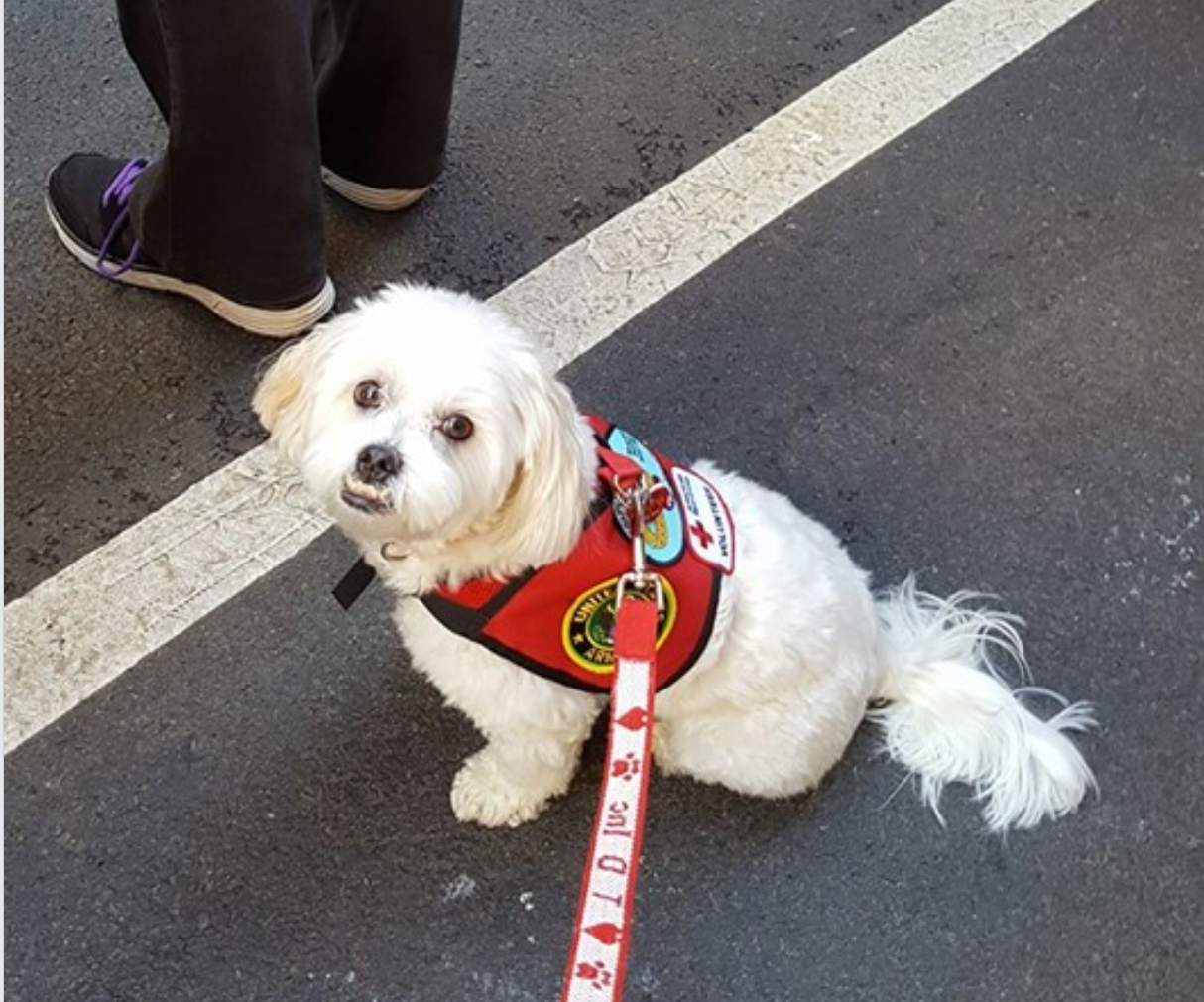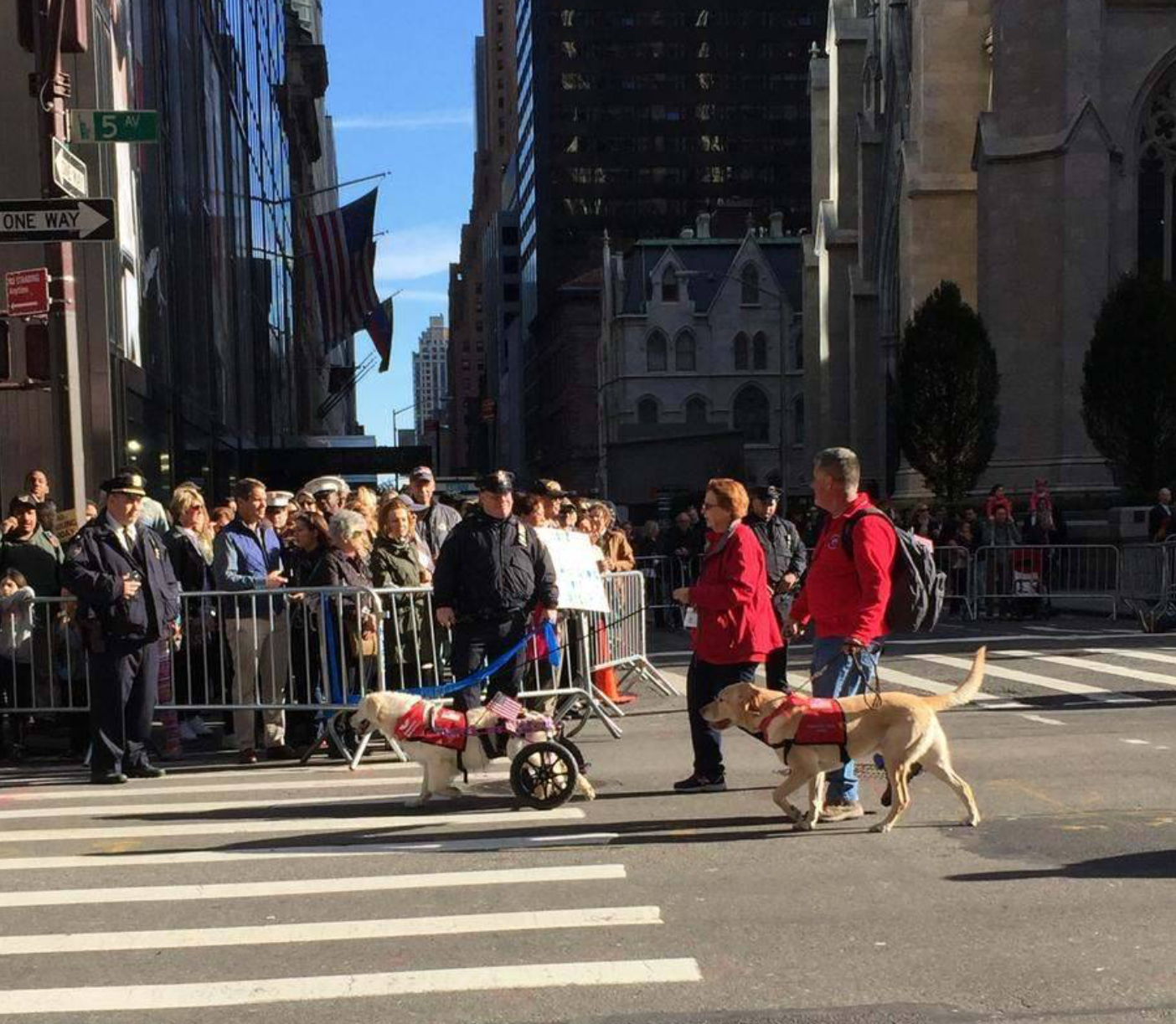 There have been years when the parade saw declining numbers in the 1970's and 1980's but was revived by a group of Vietnam Veterans who joined the United War Veterans Council. Now there are as many as 38,000 participants and over 500,000 spectators. Given those statistics, it's no wonder that we were more than excited to take part.
Well, the parade did not disappoint. There was a group of five Therapy Dog Teams marching. One Golden Retriever, who's back legs are paralyzed and has a cart and giant personality, her yellow Lab brother , Jake, very handsome, a German Shepherd, named Chance, who has never been to Manhattan, a little Maltese mix named Lulu, who marched the entire route, and a black Lab named Douglas, who lied down every chance he got.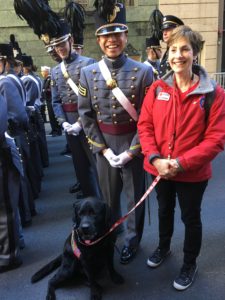 It was a long hard day for the dogs but they had a blast walking up 5th Avenue, greeting the spectators and marchers. Our teams had the prominent position of being the lead marchers with the American Red Cross, New York Region. We were so proud of our dogs. They were greeted, kissed, waved at, and given treats. So many people were happy to see the dogs, pet them and tell us their stories. There were many first responders, tons of security, thousands of American Flags, people, bands and floats marching behind us and in front of us along this historic avenue.
The excitement of the parade is an event that is unforgettable. We hope to march in the 2017 parade along with the American Red Cross and more Therapy Dog teams!!!!!
Susan Henson
Member of Hudson Valley Paws for a Cause