About
Hudson Valley Paws for a Cause

Our mission is to help those in need of emotional support of any kind. We are there to share a story, a smile, or to help a struggling child read or interact socially. We share the unconditional love and solace that our dogs give us everyday with anyone in need. It is through your generous donations and support that we can continue to thrive to serve our communities.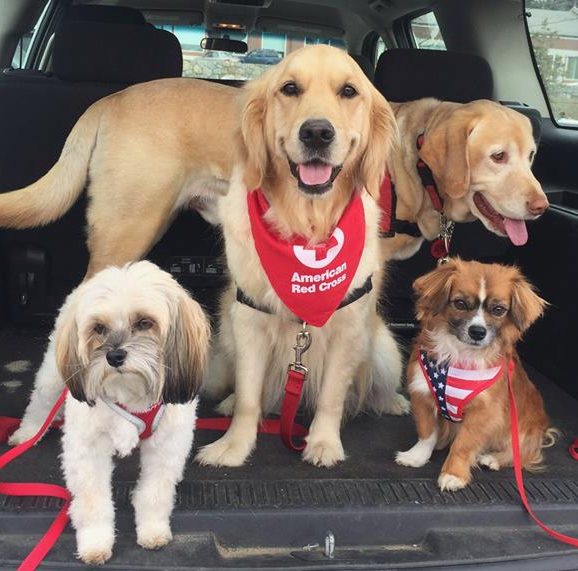 Clinical studies have proven that animals have the power to help people heal. Simply petting, touching or talking to animals can improve physical health and emotional well being.
You and your dog can have a dramatic impact on the lives of people in any facility setting, such as:

assisted living centers, nursing homes, hospitals, veterans' hospitals, psychiatric centers, hospice, schools, and libraries

. We are looking for special owners and their dogs to:
Brighten the lives of those in need.

Visit hospitals, nursing homes, schools, senor centers, veterans' hospitals, special needs programs, and etc.

Become a registered therapy dog team.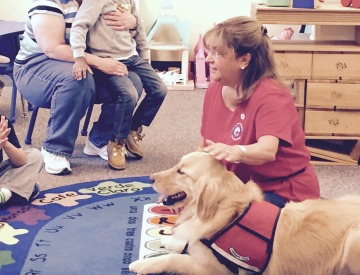 Registered and Certified – All of our dog/handler teams are registered therapy teams. They are also highly trained and covered by insurance when they volunteer. They are also certified Reading Education Assistance dogs. These R.E.A.D. dogs are trained to be a catalyst in assisting children who are struggling with reading.
Red Cross Volunteers – All of our teams are registered Red Cross Volunteers. Besides disaster relief, the Red Cross supports America's military members, veterans, and their families. Many of our members have been trained to work with people.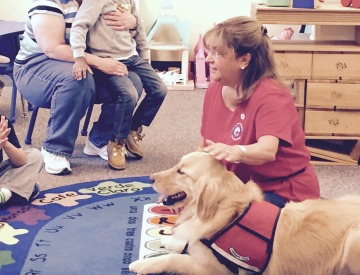 We are very proud of the many awards and commendations we have received for our service to the community!
United States Military Academy 50 Year Commemorative Coin

Silver Presidential Volunteer Award 

Bronze Presidential Volunteer Award

American Red Cross Betty Rasmussen Service Award
2013 and  2016 Prestigious Black and Gold Volunteer Award for outstanding service at West Point

American Red Cross Service to the Armed Forces Award

Department of the Army Commander's Award for Public Service