Reading Educational Assistance Dogs (R.E.A.D.)
R.E.A.D. stands for Reading Education Assistance Dogs and is a program launched in 1999 by a non-profit organization, Intermountain Therapy Animals, to help children learn to read by reading to a dog.
So, why read to a dog?
Sometimes children don't want to read or have difficulty reading because they are afraid.  Fear makes learning difficult, regardless of how smart a child is. So why is a dog such a great reading companion? Well, because:
Dogs help a person relax and be comfortable.
They are great listeners.
They are non-judgmental, they don't ridicule, criticize or condemn.
A child can read and learn at their own pace, rather than feeling they must keep up with peers.
It is much easier to read in front of a dog than a potentially intimidating group of peers.
It's fun to read to a dog!
And that empowers the child to learn to read and to enjoy reading!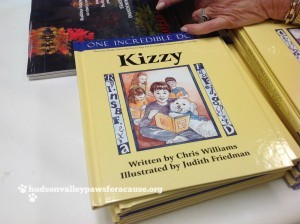 Where can R.E.A.D. programs be found?
Preschools and Elementary Schools
Libraries
Childcare Facilities and Before-and-After School Programs
Healthcare Facilities
Boys and Girls Clubs
Youth Detention Centers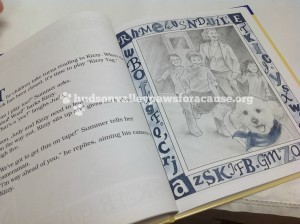 R.E.A.D. Research and Results
Research on R.E.A.D. programs shows these programs produce amazing results!!
R.E.A.D. Accolades
Educators, librarians, parents, children's book authors, handlers and the children themselves speak very positively about R.E.A.D. programs.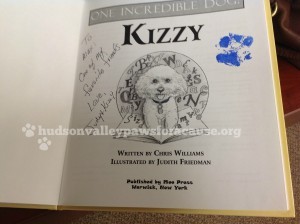 Becoming a R.E.A.D. Team
To be part of the program, a dog must first be a registered therapy dog, trained and evaluated to meet a high standard of skill and temperament. Visit the Intermountain Therapy Animals website page Read Team Steps for instructions to learn what you need to do to become a R.E.A.D. team with your dog.
Many of our teams are also R.E.A.D. certified. Our founder's dog, Kizzy, was our first R.E.A.D. certified dog and even became the star of his own book, pictured throughout this post.
Thank you, Kizzy, for being today's blog post model and for letting us use pictures of pawsitively pawsome book! We think your book should be on all R.E.A.D. teams lists of books to read.