Facility Dogs
Therapy dogs, service dogs, psychiatric service dogs, assistance dogs, seeing eye dogs, emotional assistance dogs, emotional support animals (ESAs), comfort animals, facility dogs – all those titles – ever wonder what they mean? We're going to explain the differences. In previous blogs we talked about therapy dogs, service dogs and emotional assistance dogs. Today we're going to talk about facility dogs.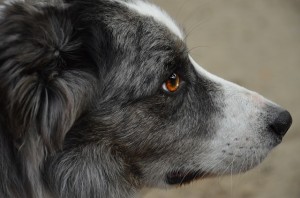 Definition
Facility dogs are trained:
with one person for the purpose of working with that person in their profession or in a volunteer capacity.
by accredited assistance dog organizations for 18 to 24 months.
Note, however, that they are not considered service dogs or emotional support dogs.
Facility dogs are used in:
courthouses, where they are called Courthouse Facility Dogs. They assist crime victims, witnesses and others during the investigation and prosecution of criminal cases and during the investigation and proceeding of a civil case.
schools, usually in special education classrooms, where they are handled by special education teachers.
healthcare environments by physical therapists, psychologists and related health professionals to help manage patients' symptoms and help expedite their recovery.
While facility dogs sound a lot like therapy dogs, therapy dog training is less intensive and the tests required to become a therapy team are much easier.
Facility Dogs and Right of Entry
As with therapy dogs, a person with a facility dog must receive permission from the facility they visit in order to enter with their dog.