Destressing Dominican College Students Before Finals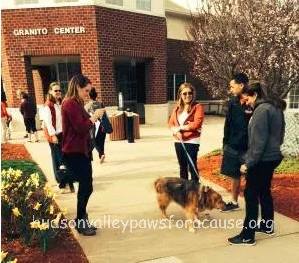 It's college finals week and you know how stressful that can be! This Monday (April 28, 2014) and Tuesday (April 29, 2014) our therapy dogs visited Dominican College to help de-stress the students there. The two-day event was arranged by Katrina Redmond, the Director of Student Activities and sponsored by a student club, the Pawsitives, who do activities and fund raising in support of animals.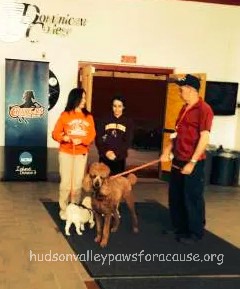 We had a room full of students pretty much non-stop for 3 hours.  They all mentioned how great it was to have dogs on campus.  They are taking exams next week and needed a break from class and studies.  The dogs were petted and hugged.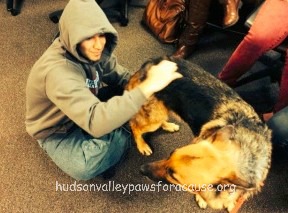 They also did tricks for the students.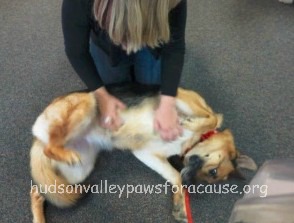 Looks like our dogs did a great job!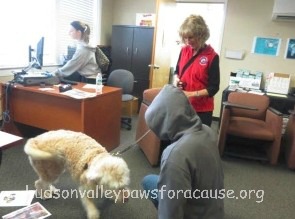 Sounds like our dogs did a great job, too! Here is some feedback from some of our team members: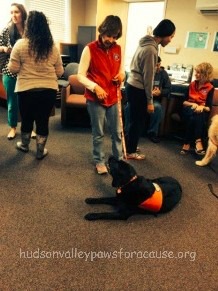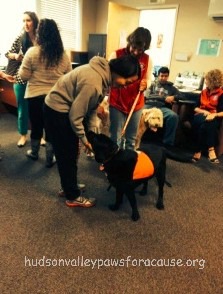 "When Melody, Daisy, and I arrived we were greeted by a few students on our walk to the meeting spot. They all pet her and a few asked to hold her. Before we left, one young lady said, " I was stressed, but the dogs made me happy. I'm in such a good mood now. I miss my dog and this made my day!"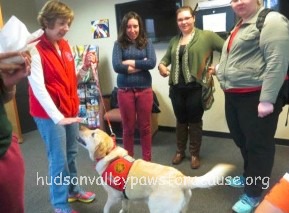 "Another young man interacted with Daisy four times in the hour that we were there. He kept coming back. In the athletic center, he sat on the floor with Daisy on his lap."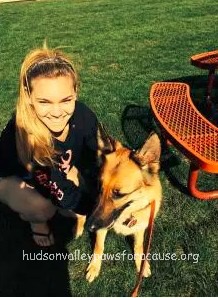 "The students really seemed to love having the dogs there."