Therapy Dogs Help Students Destress Before Finals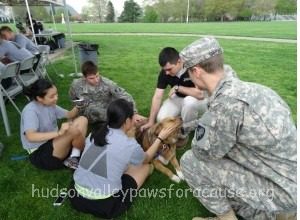 Our therapy dogs help students destress before finals!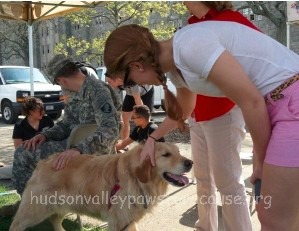 Finals are approaching and cadets at the United States Military Academy, West Point, have been busy preparing for theirs which are extra rigorous!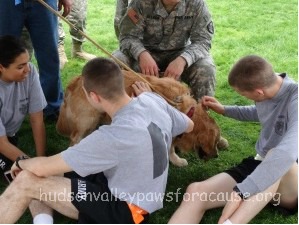 This past week, on Saturday, May 10th and Tuesday, May 13th, our therapy teams visited the Academy to help the busy cadets take their minds off studying and giving them a much needed break to recharge and refocus so they can do their very best on their last exams of this semester. We aren't sure who enjoyed the visit more..the cadets or our dogs! What a great day. The cadets petted the dogs and played frisbee and ball with them.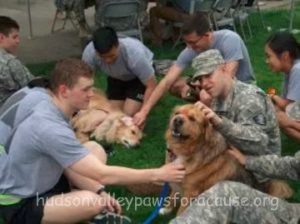 Here is a group photo from the visit we had with Cadet Company H4. There are 136 cadets in each company. Thank you Company H4 for such a great welcome. The dogs loved their visit.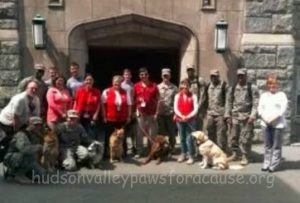 Jessie and Darla enjoying their playtime.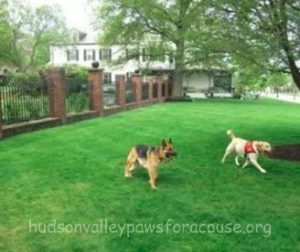 Ahhhhhhh….. Ear rubs are the best!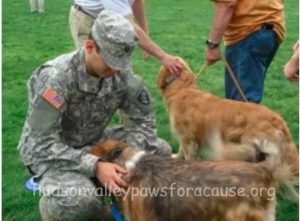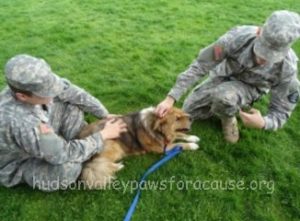 So is having your sides scratched.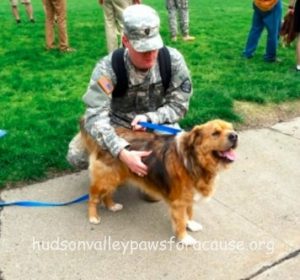 Gator doesn't want to give up the ball, but loves the hug! The dogs were so tired after running and catching balls and frisbees.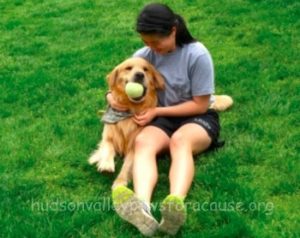 We would like to thank everyone who worked so hard to allow us to visit. We're not going to mention names because we don't want to leave anyone out. A lot of work went into making this event happen and it is very much appreciated. It was a very special day for our teams. The cadets seemed to be enjoying themselves and we hope they enjoyed our visit as much as we did. Smiles were everywhere even though it was just a few hours before exams started. We are looking forward to visiting again. We love de-stress days!