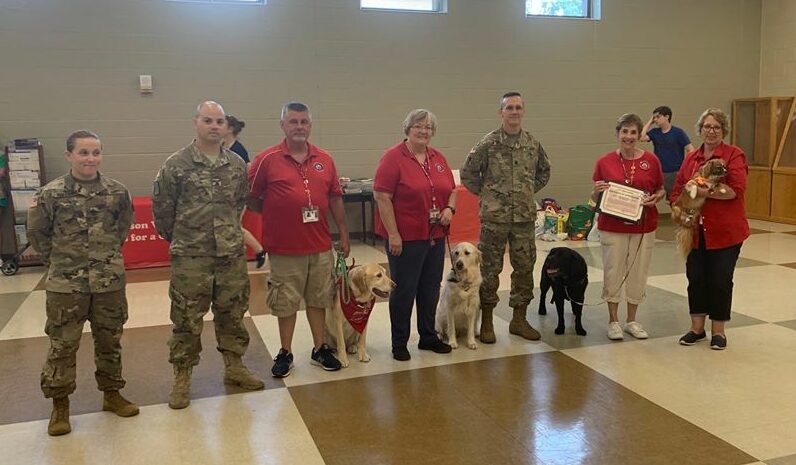 Written by
Written by Kristina Cottrell-Walsh
Soldier and Family Readiness Support Assistant (FRSA)
99th Readiness Division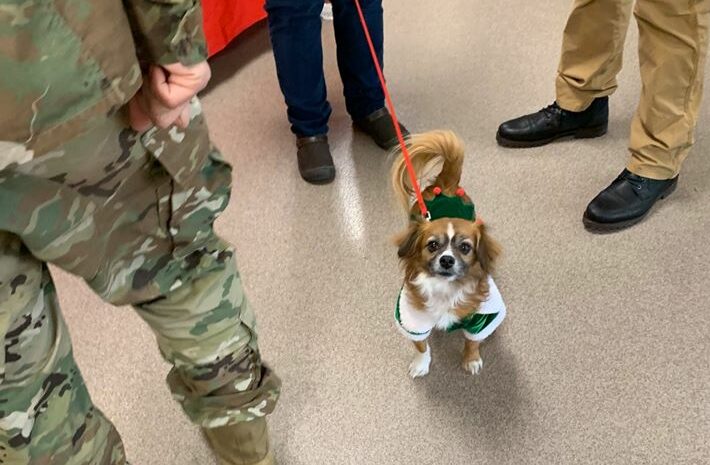 As a Volunteer for a Family Readiness group for the United States Army Reserves for nearly 18 years, I regularly met with and assisted Army Reserve Families and tried to help them with issues that arise from being a military Family. I first realized that Red Cross had therapy dog teams at a pre-deployment Yellow Ribbon event in 2017. As a military spouse as I sat on the floor with a beautiful Elkhound on my lap. It made my day, absolutely and completely. Her calm acceptance of my stress and anxiety was a soothing and comforting moment in an emotionally charged and meeting filled weekend.
After our Soldiers were deployed Families would gather for social events to lean on and learn from each other. That fall we met at a Veteran's Day event sponsored by a local minor league baseball team and saw our Soldiers on the "Jumbo-Tron;" a pre-recorded surprise from the Middle East. Seeing their parents "live" yet so far away was too much for some of the children and the tears were endless until they found comfort buried in the fur of Douglas, Jake, George and Lulu. These are four of the dogs of Hudson Valley Paws for a Cause.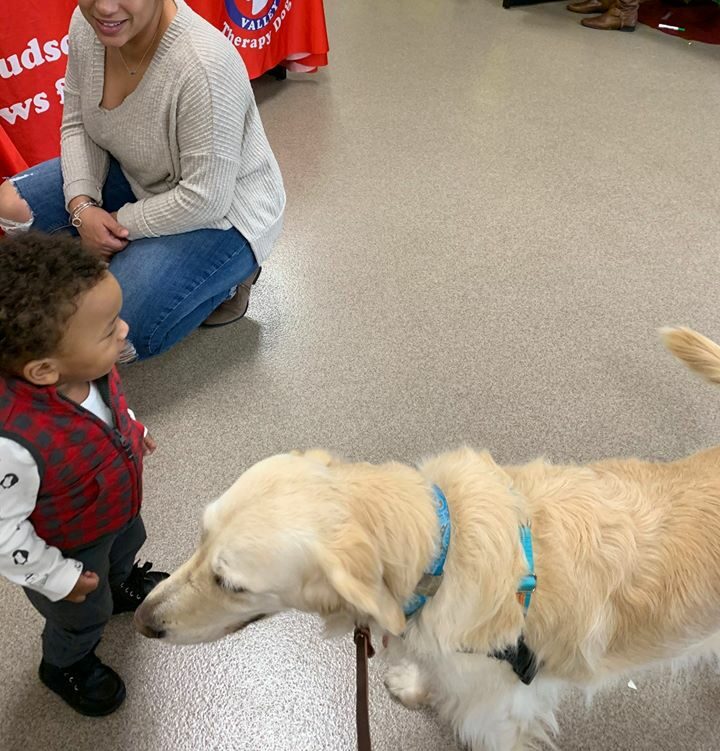 I am now a full time employee of the US Army Reserves working with Soldiers and Families to assist them in finding resources and answers to questions they have, and building healthy and resilient Military Families. I have requested the "Paws" team at every event that I get called to assist with. Their Volunteers are amazing, patient and dedicated, often driving hours to assist Service members and their Families. Every Soldier or Family member, regardless of rank or age, will pause to pet, speak to, or sit on the floor with these four legged therapists. They bring smiles to the stressed, comfort to the hurt, and joy to all. I can get more meaningful conversation from a child or Soldier sitting with a dog than any other way.
Hudson Valley Paws for a Cause Volunteer teams are caring, professional and amazing. They bring judgement free, unconditional love wrapped in a furry, tail waggi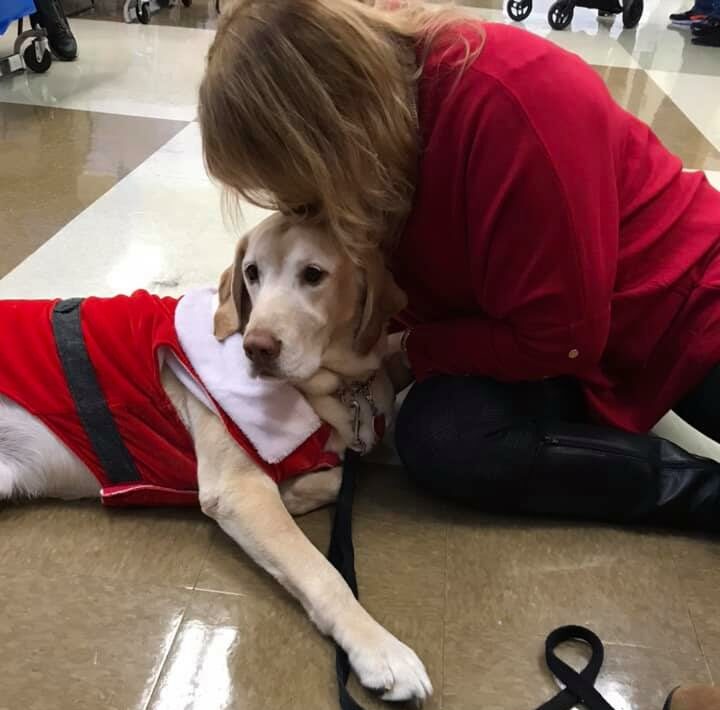 ng bundle of empathy and comfort. Their Volunteer humans patiently answer repeated questions, and tend to guide their four legged companions right where they are needed the most. They have provided comfort and love to hundreds of military Families, both of Deployed and home stationed Soldiers. They have a positive and caring attitude that really does give the folks they interact with a boost of happiness; our Soldiers, Veterans and Families look forward to seeing them at our events, every time.
They deserve to be recognized for their selfless dedication and timeless service to those who serve our Country; they have truly made a difference.