Open Arms
Since June, members of our Hudson Valley Paws for a Cause group have been visiting at Open Arms, Inc., a substance abuse/domestic violence treatment center located in Haverstraw, New York. Our visits take place during the early evenings on the first Monday of each month. We meet in the living room of a beautiful old restored Victorian that is the halfway house for women (ages 18 – 70), many of whom have been court ordered to stay at Open Arms. Men are housed in at a different address.
We had our first visit at Open Arms on June 2, 2014. We wore our Hudson Valley Paws for a Cause t-shirts. The visit was very successful!!  We were told to expect two women and no men but when we arrived there were three women and four men. They enjoyed our visit and all said they wanted us to go back again! The Open Arms director was very impressed with our dogs, the handlers and our professionalism (we think it was the t-shirts – LOL).
Azalya, Murphy and Lulu joined us at our latest visit to Open Arms. They did a great job!
Azalya is a Rottweiler. Her handler is Debbie DiBernardo.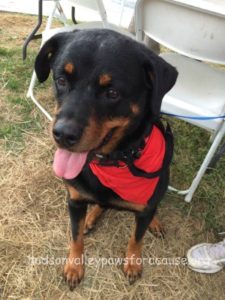 Murphy is a Cavalier King Charles Spaniel. Her handler is Betsy Benjamin.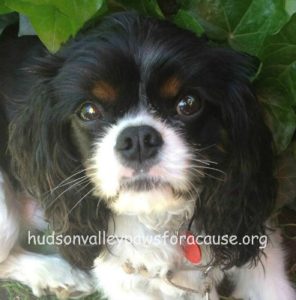 Lulu is a Lhatese (Lhapsa Apsa/Maltese). Her handler is Judi Seidman.