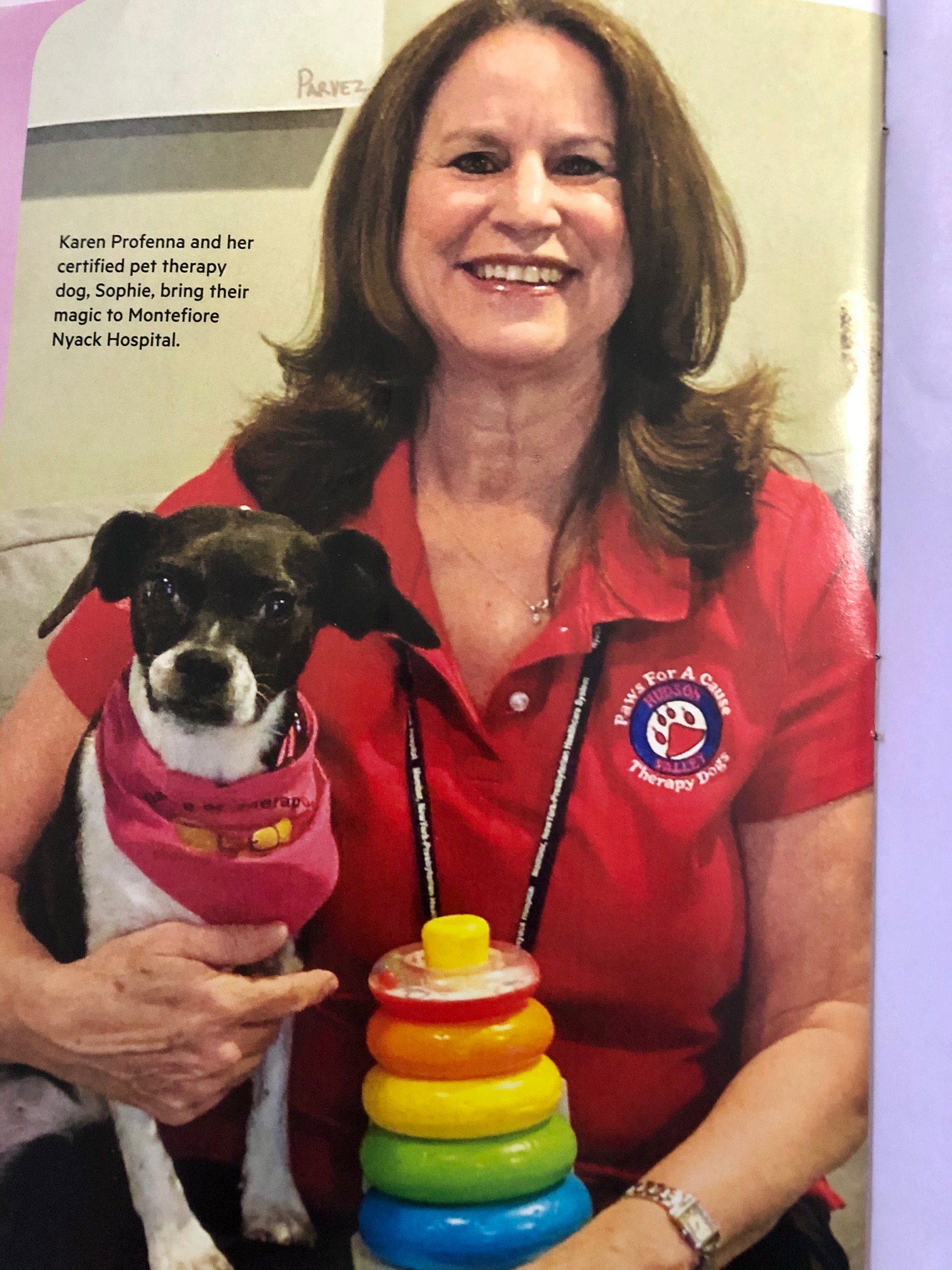 Congratulations to Karen Profena and her dog Sophie! They were featured in the Montefiore Hospital Magazine called "Health Works"!
Karen has been visiting Montefiore/Nyack Hospital in Rockland County, NY since 2007. First with her dog Hailey, and now with Sophie. Their visits are unique. Karen has trained Sophie to do tricks. She will do tricks to help convince people to take their medicine. She will make people laugh with her antics and help to calm them down. It has been proven that pet therapy helps to reduce blood pressure and Sophie certainly excels at that!
Karen and Sophie often entertain soldiers and their families at the National Guard at HVPaws' events. We are lucky to have them as part of our group!