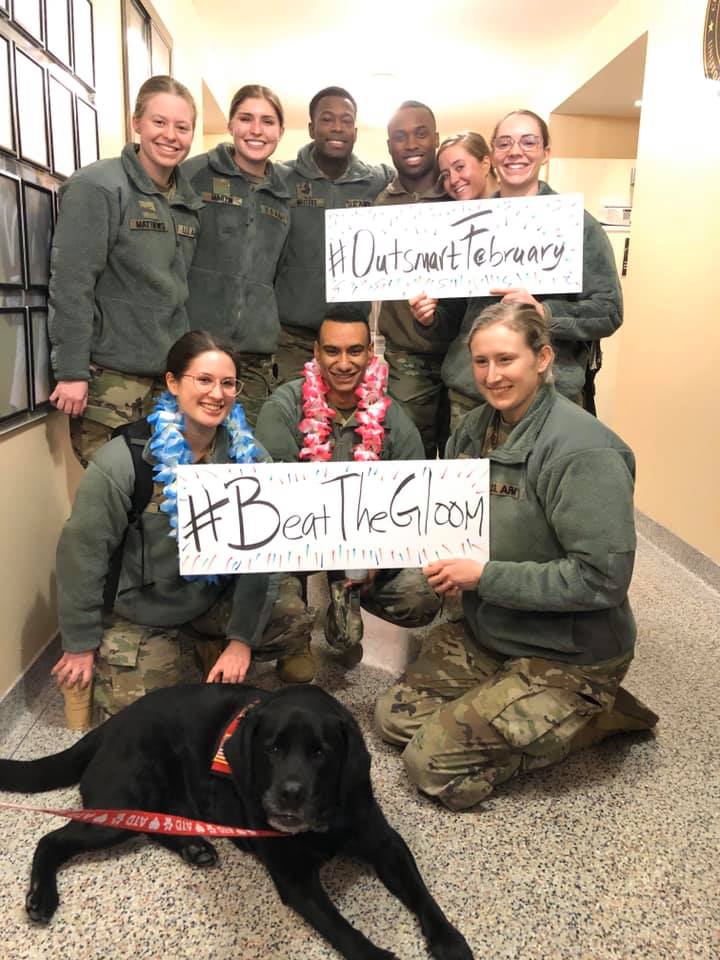 February 13, 2020
Each month Hudson Valley Paws for a Cause Therapy Dog Teams are invited to West Point Military Academy to give some stress relief to the Cadets.  Whether it's before exams, reports due, or the grey winter skyscape, our dog teams are always a welcome break from their day.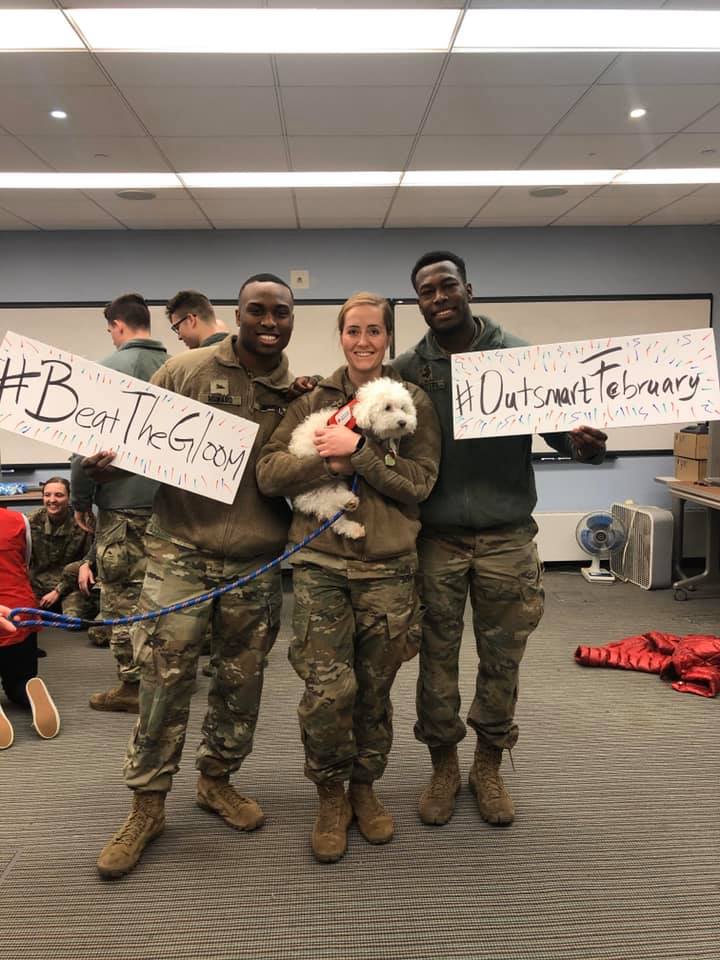 February is, "#beat the gloom", month for the Cadets.  Word was out that the dogs were going to pay a visit and the turnout was incredible.  The Dean of Academics, Brigadier General Cindy R. Jebb, paid us a special visit.  Ehie Gaillard and Zoey posed for a picture with her.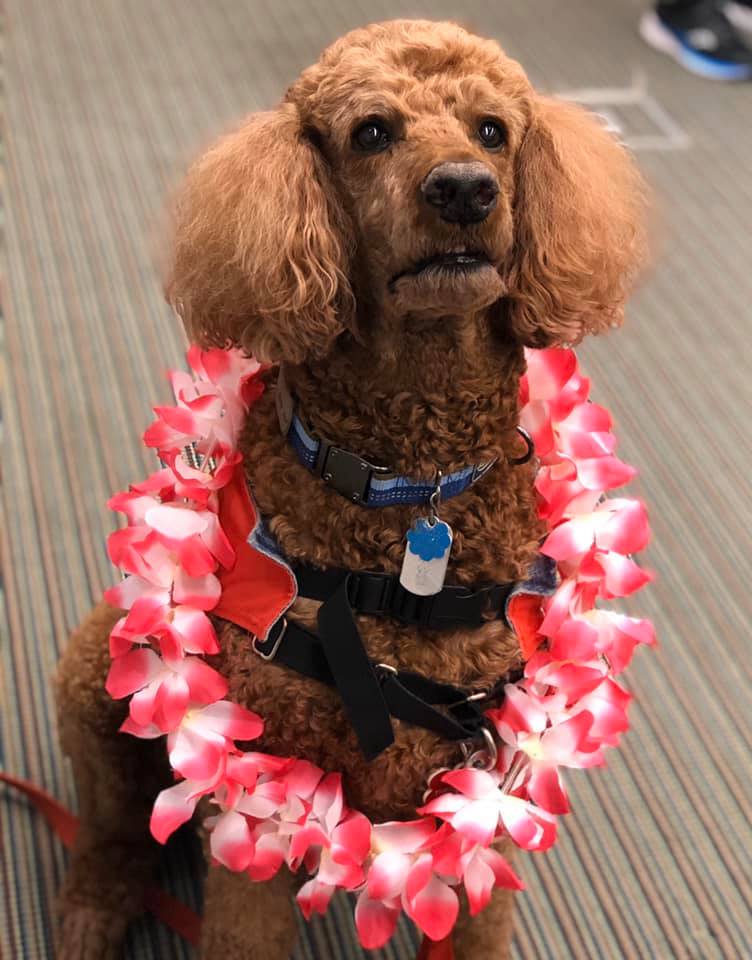 Hunter the Standard Poodle and Rob were doing tricks. Susan and  Roxy, the yellow Lab, were socializing and being charming,  Zoey  was spinning a toy  with Ethie.  Douglas, the black Lab, was just lying on the floor waiting for his tummy rubs. Everyone left with smiles on their faces.  Some Cadets said, "we really needed the dogs today".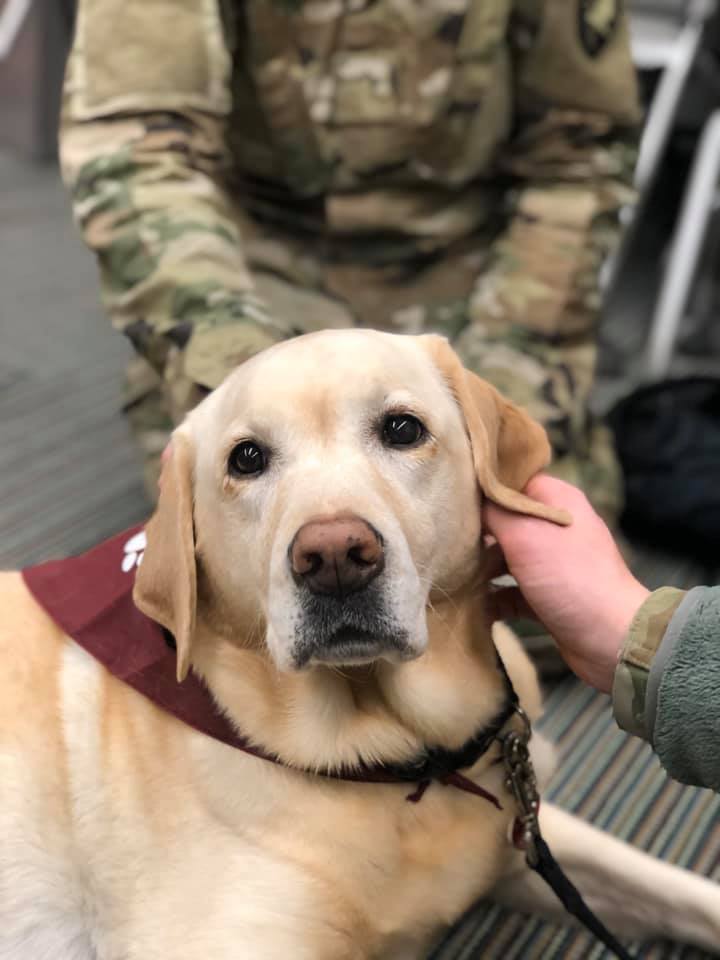 We are looking forward to our next visit which can't come soon enough.
Susan Henson