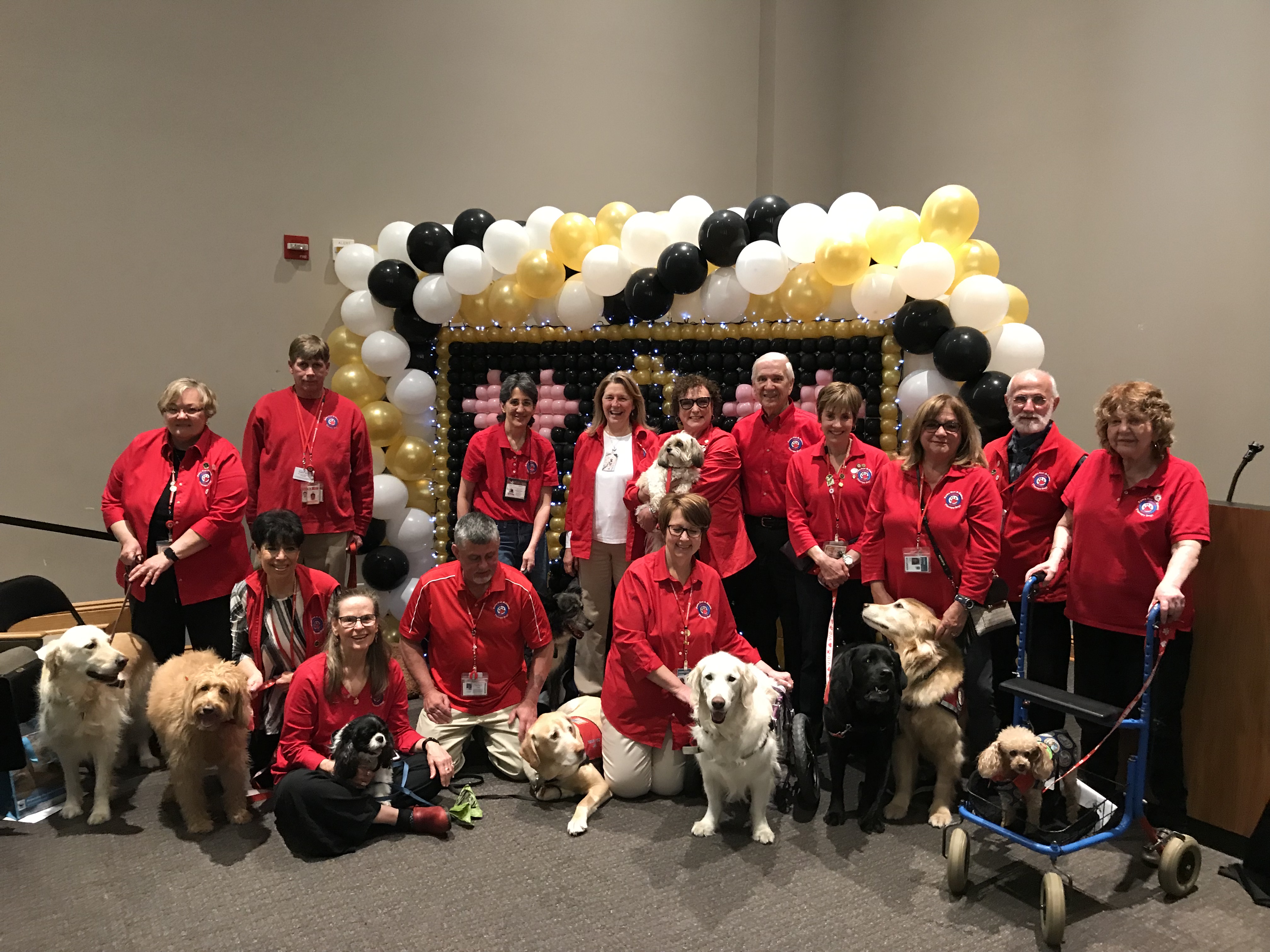 On April 17, 2019, the Hudson Valley Paws for a Cause Pet Therapy Group received the highest presidential honor for Volunteer Service.
The Hudson Valley Paws for a Cause Pet Therapy Group has been part of the West Point Community for over 10 years. The dogs and their handlers work at West Point in different capacities, always bringing smiles to anyone who is in their presence. The teams work with different segments of the West Point community.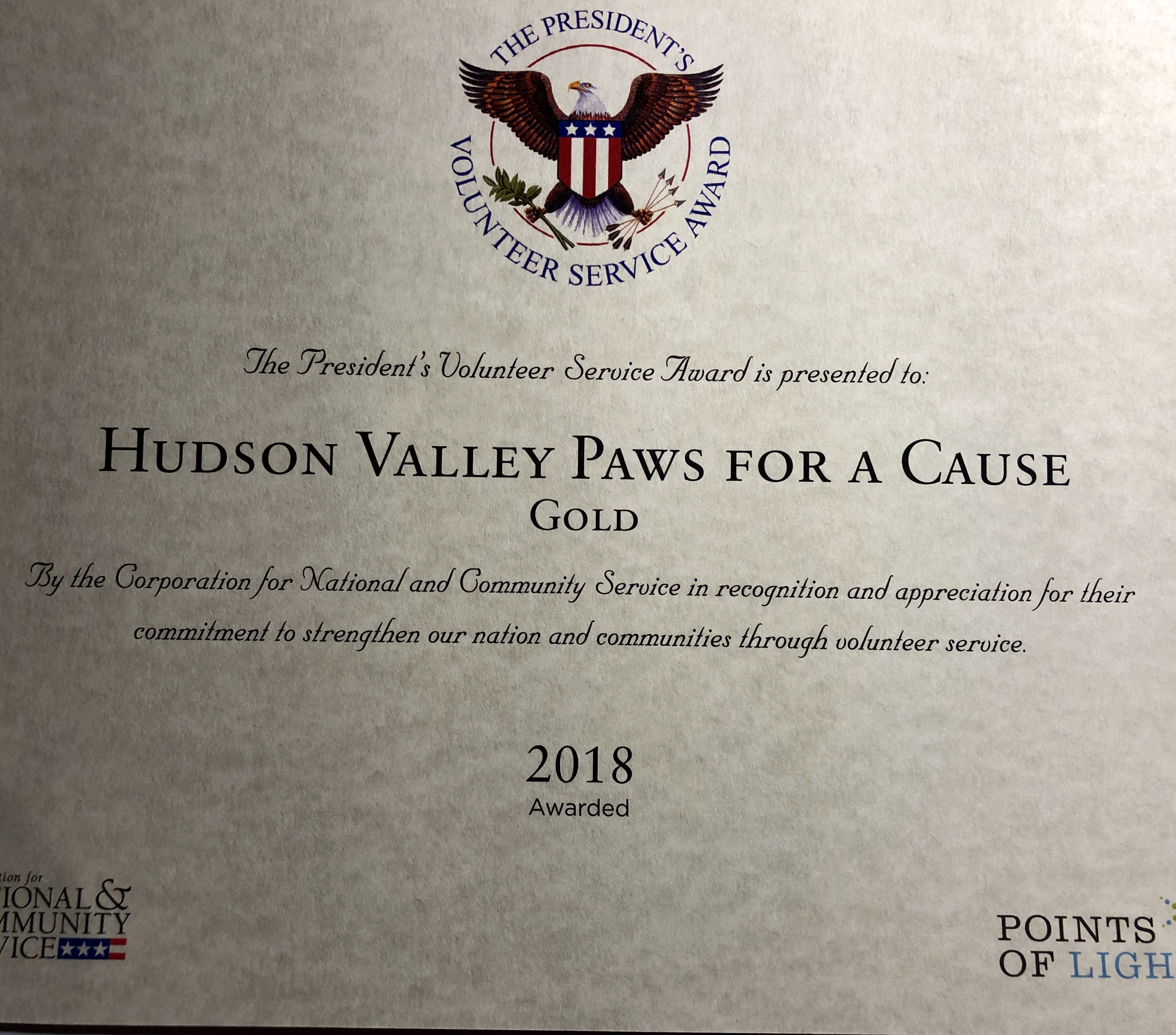 Cadets – They can be seen at Cadet DeStress programs many times a year and they annually attend Camp Buckner activities on July 4th. You will always see a crowd around the dogs at Cadet Wellness programs.  The handlers have also done workshops with the Cadets in their psychology classes to help educate them on the positive effects Pet Therapy can have. The Cadets are always asking for the dogs to come to the post more often than they already do!
Military Families – The dogs have made special needs children from military families (along with their parents and siblings) smile at the Army Community Services Paws for Kids after school program. They assist young readers at the West Point Elementary School by having struggling readers read to them.
You can always count on seeing a few teams at the Blood Drives at Ike Hall as all members of the West Point community show up in support of the blood collection
It has been proven that the presence of therapy dogs helps to lower blood pressure and has positive effects on the chemicals in the brain, thereby relieving stress and tension. We have certainly seen evidence of this during Paws for a Cause visits at West Point.