Hi Everyone,
It's that time of year again.  A wonderful, but hectic time of year.  Food, parties, guests, shopping, eating, cleaning, food, parties, guests, shopping, eating ,cleaning, food, parties, guests, shopping, eating, cleaning, food, well, you get the idea.
It's a time when we are exhausted with all that needs to be done and we often forget  to spend quality time with our dogs.  Even if we can fit in a short walk with Rover (Princess) outdoors, it is enough to remind him (her) that you are his (her) hero and you enjoy each other's company. A brisk walk is often very soothing for the dog and ourselves.  It is a time to recharge before you go on to your next errand.
Besides paying some special attention to Rover or Princess, we have to remember to pay attention to their safety. During a time when door bells ring, doors open, harmful food is within reach,  children are under foot, candles are lit,  we have to be very mindful of the dangers that our pets are exposed to.
Here is a list of some, but not all, I'm sure, of some of the things we have to be aware of.
Children:  If you have a dog that is not used to children please keep your dog in a safe place where he can escape and feel secure. We don't want an exuberant child  hugging your dog, upsetting him and risking a bite on the face or elsewhere.  Please keep your dog's food bowls and water in a place away from guests, especially  from young children who might inadvertently get too close to his food bowl risking a bite from a dog who is "fine" with children but not fine with a child close to his bowl.  You might never have known this. It might be the first time that there are young children in your home and an unexpected guarding reaction from the dog ie; a bite occurs.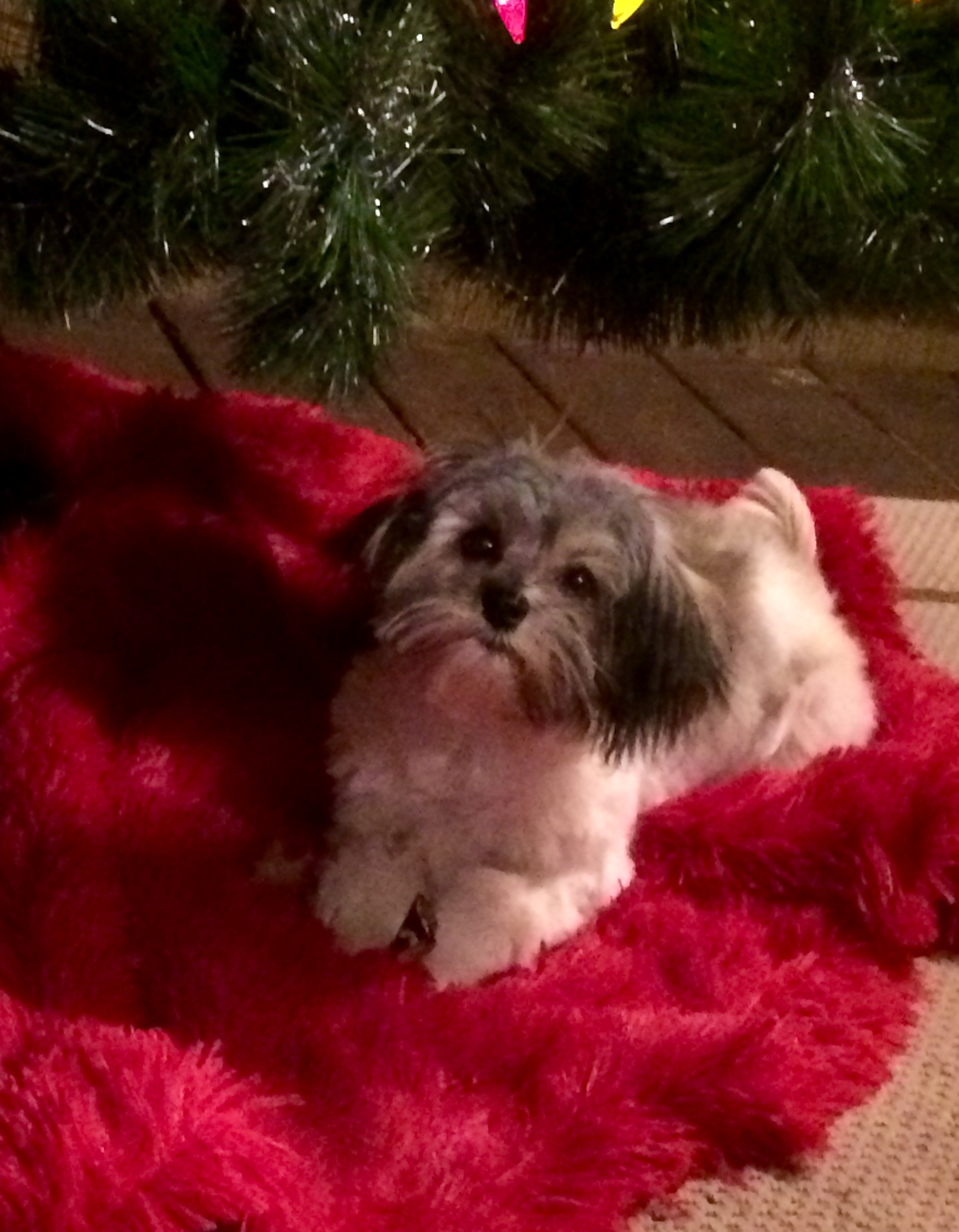 Tinsel, candles, wires, wrapping paper, batteries, foods, candies, beef and poultry bones have to be kept away from your dog .  It is easier to keep your dog  in his (her) safe place with a stuffed kong, a favorite toy or bone until the festivities are over and you are able to focus on your dog's safety.
I'm sure this is not a complete list.  Please feel free to leave a comment and to add anything else you may think of that we can do to guarantee that this holiday season is a safe one for us all.
Oh, I forgot, if you have overnight guests be sure to tell them to watch their shoes!!
Thank you for your attention!
Susan Henson
Member of Hudson Valley Paws for a Cause