Bark for Life Annual Event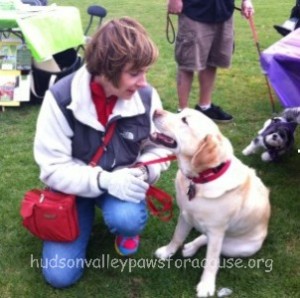 This past Sunday, April 17, 2014, several of our Hudson Valley Paws for a Cause members gathered at Bear Mountain State Park to participate in the Bark for Life of the Lower Hudson Valley annual event.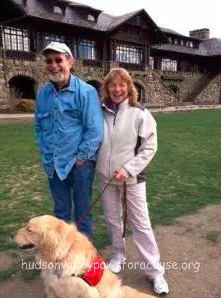 "The American Cancer Society Bark For LifeTM walk is a noncompetitive walk for dogs and their owners to raise funds and awareness for the American Cancer Society's fight against cancer." This year Bark for Life had 30 teams, 196 participants and earned $20,541.55.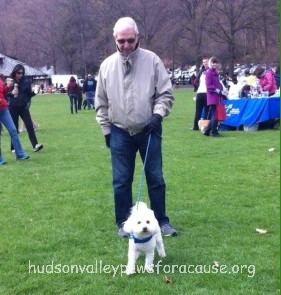 We all had fun at the Bark for Life Sunday at Bear Mountain State Park. The weather was chilly but it was fun.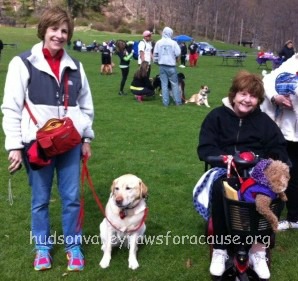 The dogs had a great time.
Little Miss Lilly was toasty in her basket.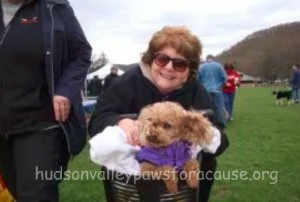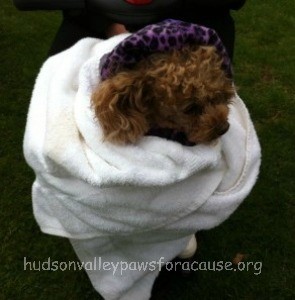 The big dogs weren't bothered by the chill. As a matter of fact, Skylar and Darla went swimming in Hessian Lake. Skylar posed for us after she went for her swim. Couldn't catch a picture of Darla in the lake. She just kept on moving.
In the group shot the dogs are, from left to right, Skylar, Meeka, Darla Kizzy and Miss Lilly. The humans at the other end of the leashes are, from left to right, Lorraine, Susan, Pat, Judy and Elaine.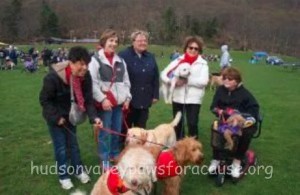 Hope to be there next year!