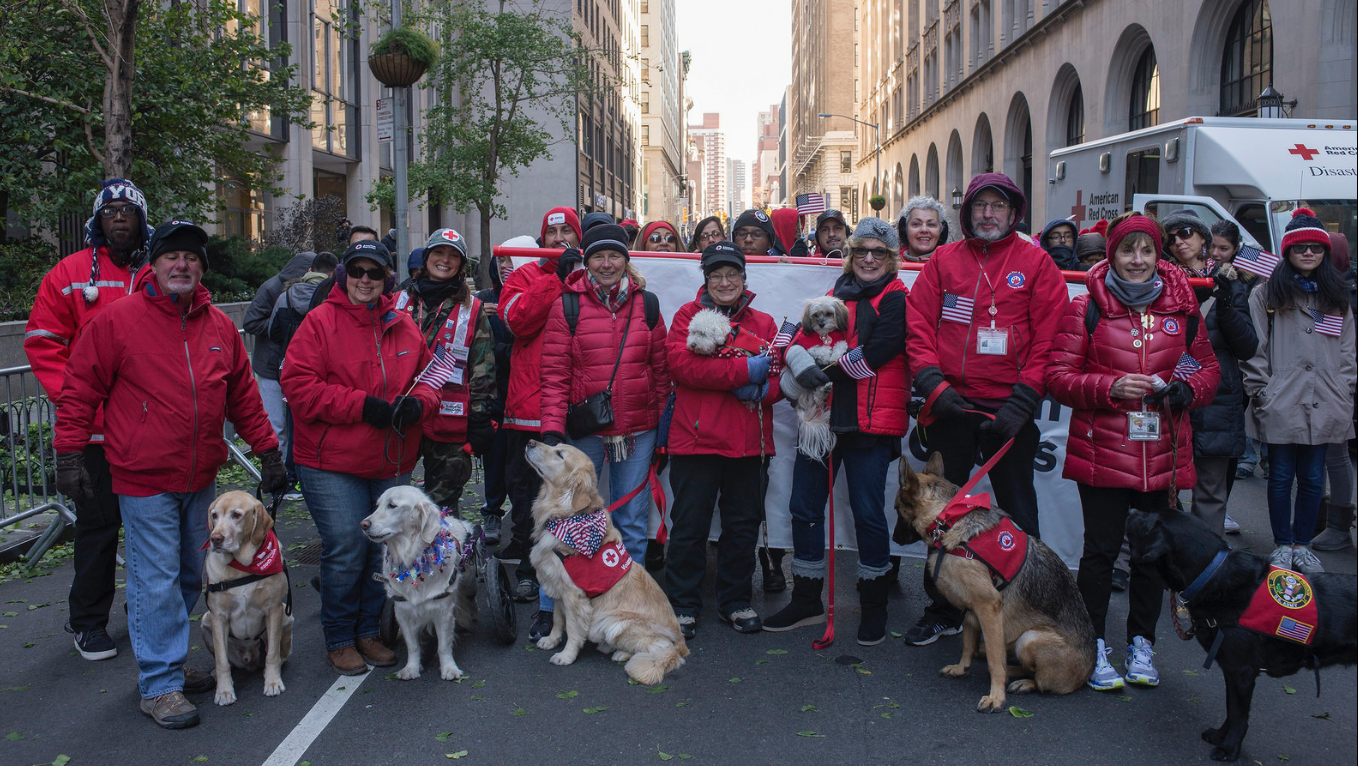 On November 11, 2017, member therapy dog teams of Hudson Valley Paws for a Cause marched in the New York City Veterans Day Parade as part of the Metropolitan New York Region American Red Cross.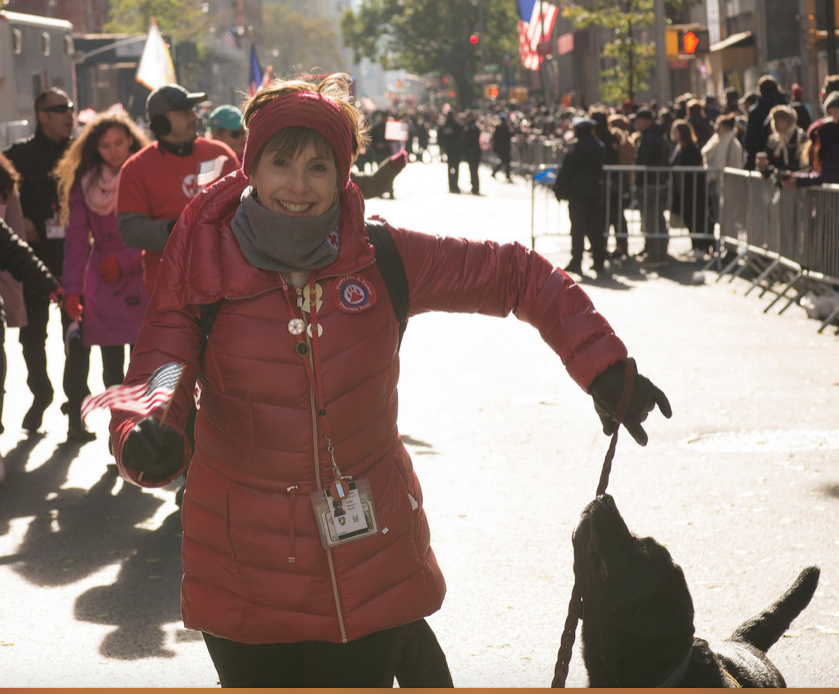 Members of Hudson Valley Paws marched proudly with their therapy dogs up Fifth Avenue to honor all the men and women who have served and are presently serving our country, in past and present wars all around the globe.
This was the second year the Red Cross invited us to march with them at this wonderful event. It truly is inspirational to see members representing all the branches of the armed services of the United States marching respectfully, honoring those who fight and fought for our freedom throughout the history of this country.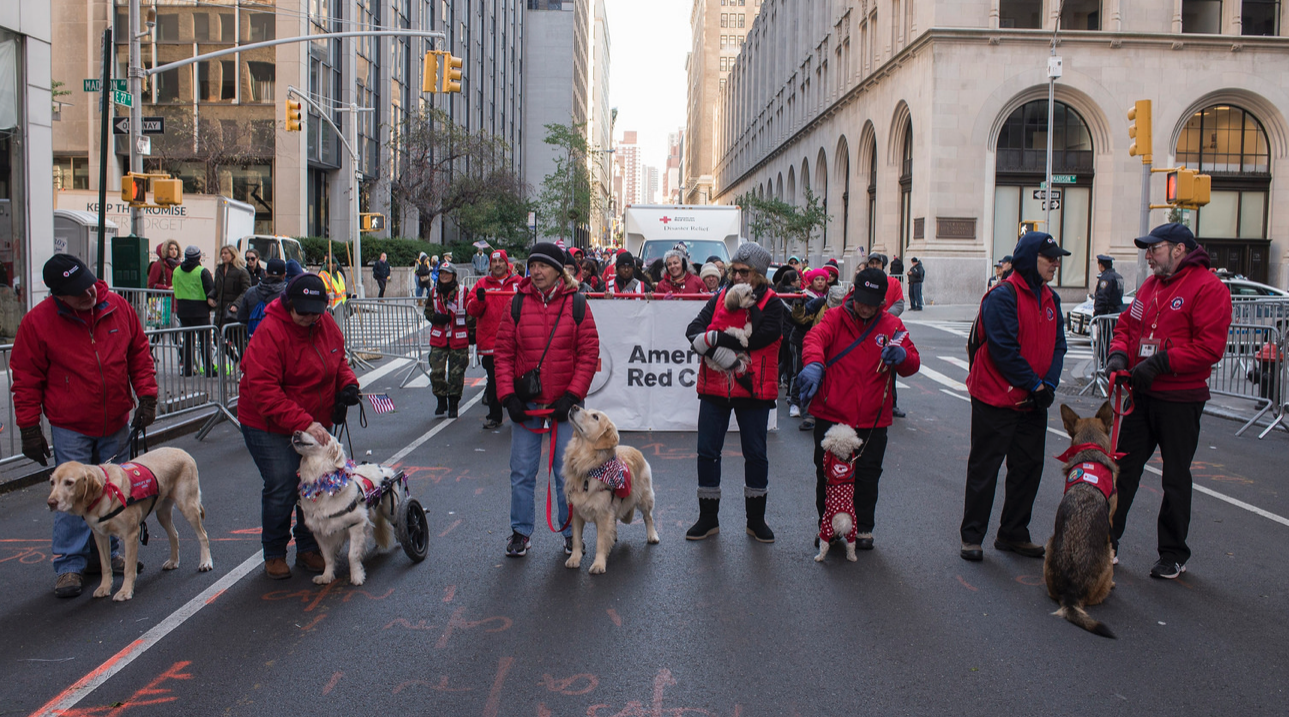 The history of this parade produced by the, United War Veterans Council, goes back a long way. It began in 1919 and has taken place every year since, except the years during WWII. There has even been some sort of recognition of our veterans since after the revolutionary war!!!
The Grand Marshal of the Parade this year was Astronaut Buzz Aldrin. We all gave him a big wave and four paws up as we passed the reviewing stand!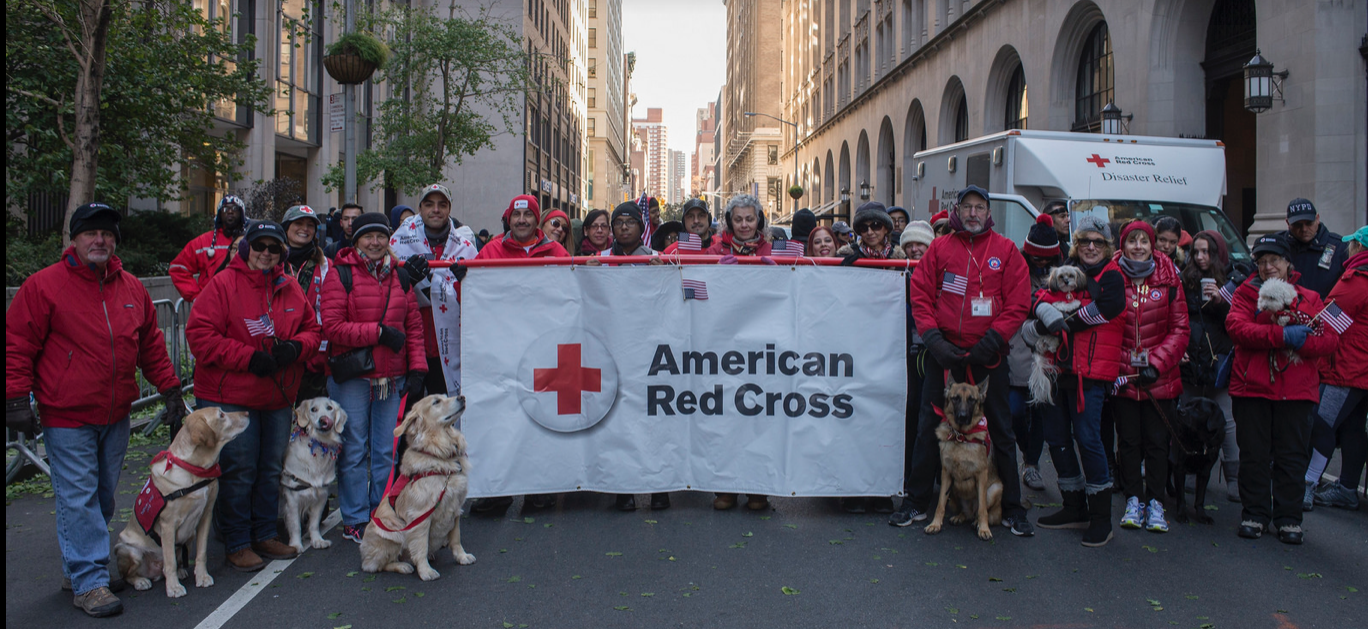 Next year will mark the 100th Anniversary of the New York City Veterans Day Parade. I hope the members of Hudson Valley Paws for a Cause will once again march up Fifth Avenue in NYC in order to pay our respects to those who fought and are fighting for our freedom.
Susan Henson and Douglas the Black Labrador of Hudson Valley Paws for a Cause