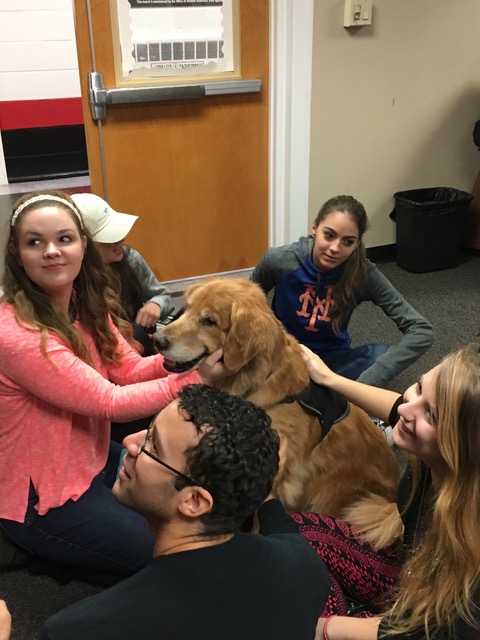 On Thursday, December 7, the students at Dominican College got a very special visit during their "de-stress day," from a famous service dog named Tuesday.  Tuesday is the subject of three books, the New York Times best selling UNTIL TUESDAY, and two children's books, TUESDAY TUCKS ME IN and TUESDAY TAKES ME THERE. The students were delighted to pet and give warm hugs to our Tuesday and Tuesday responded with his wonderful wet kisses and furry, lovable hugs.  Tuesday, wearing the vest of ECAD (Educating Canines Assisting with Disabilities) and alongside its founder and Executive Director, Lu Picard, engaged in a "show and tell" of some of the more than 100 commands he has learned through ECAD which delighted all the students.
Tuesday joined in with our other therapy dog teams to bring comfort, love and support to the many Dominican students who were preparing for exams and could use a little "destressing". Susan and Douglas (a black lab) and Lorraine with Meeka (a labradoodle) visited side by side with Tuesday bringing stress relief to the students.
Lu Picard informed the students that Tuesday will retire as a service dog and become a loving and lovable therapy dog.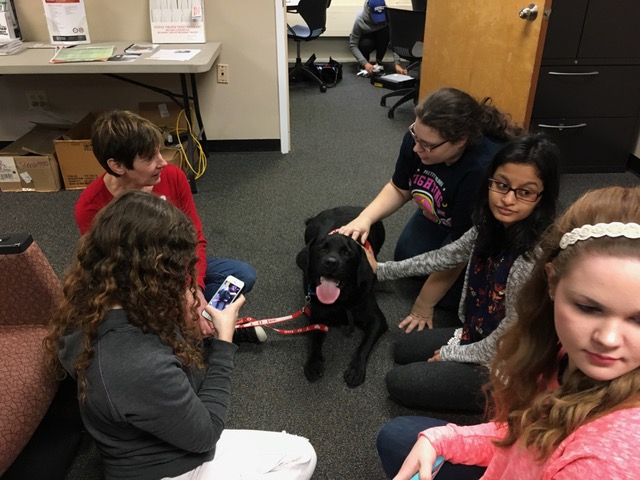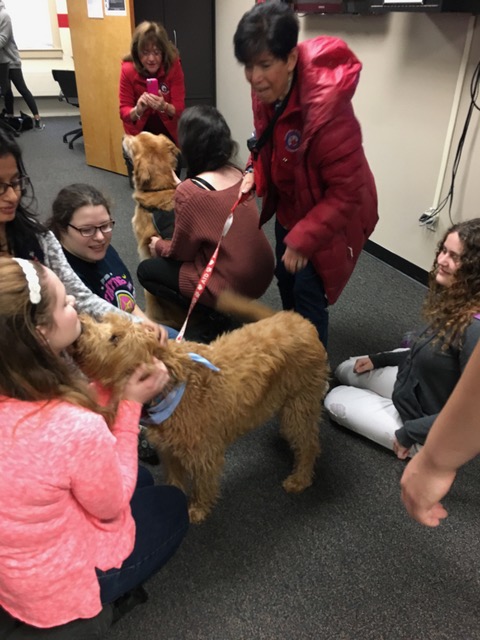 We are thrilled to have Tuesday join our team of devoted, caring, supportive Hudson Valley Paws for a Cause therapy dog teams. This world famous, beautiful Golden boy, will bring comfort and love to so many as we embark on our adventures together and through ECAD.