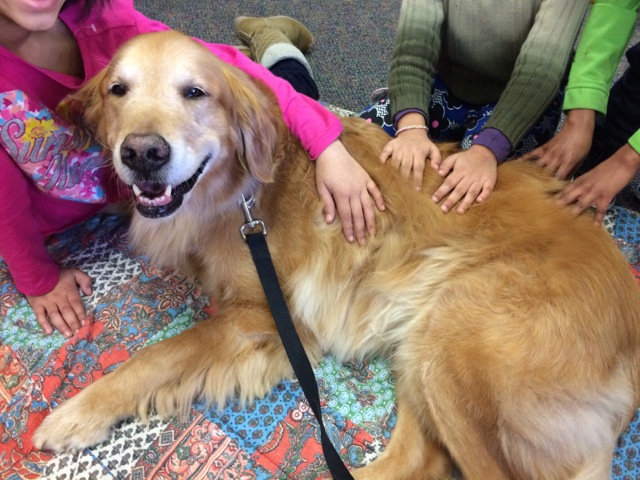 Tuesday's Visit to School by Diane Bonita
Today, Tuesday and I visited St. Dominic's School for Special Needs Children where we were greeted by enthusiastic children, ready to meet the famous service dog from the book they recently read, Tuesday Tucks Me In.  On a previous visit with the children, our therapy dog team of Pat Coglianese and Jessie had donated to the school this wonderful children's book, written by our beloved friend, Luis Carlos Montalvan.  After reading and discussing the contents of TTMI, and reviewing all the beautiful photos of Luis and his service dog, Tuesday, the children wanted to present Luis with pictures they created of Luis and Tuesday as a special Thank You!  Their teacher, Rose Gavigan, also wrote a letter to Mr. Montalvan expressing how she and the children were so inspired by his story and would be interested and proud to meet Luis.  However, Luis passed away suddenly and the children were saddened to learn that Mr. Montalvan would not be able to come to their school, as hoped. However, Pat asked if I would bring Tuesday to their classroom today.  What excitement filled the air as they prepared to meet the hero of their children's book, Tuesday Tucks Me In.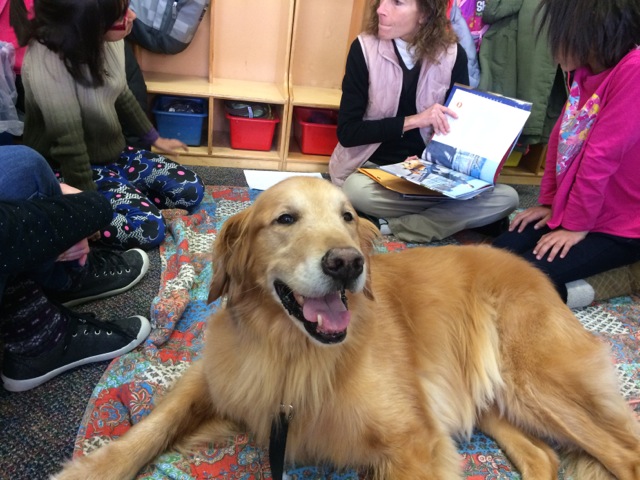 Mrs. Gavigan introduced Tuesday and I, and the children each introduced themselves to us, in a warm and welcoming manner.  Their teacher reviewed the story with them, asked questions,  and they responded with quick and insightful answers on how Tuesday helped Luis in his daily life.  Mrs. Gavigan then read Tuesday Takes Me There and the children sat quietly with Tuesday and listened intently. They certainly enjoyed having the featured character of this lovely children's book right there in their classroom, sitting right beside them!
They asked if Tuesday knew any tricks?  I was delighted to show the children and their teachers what I had learned from Luis….retrieving his leash, book, shoe and bottle of water, rolling on his belly for rubs, putting his paws on my lap, with hugs and kisses, etc. The children delighted in how calm and lovable Tuesday was with them.  One little girl, who was too afraid throughout the reading and presentation to come close to Tuesday, in the end asked if she could come up and pet Tuesday. She exclaimed how soft he felt in her hands! And it certainly was a beautiful, heartwarming moment….a break through!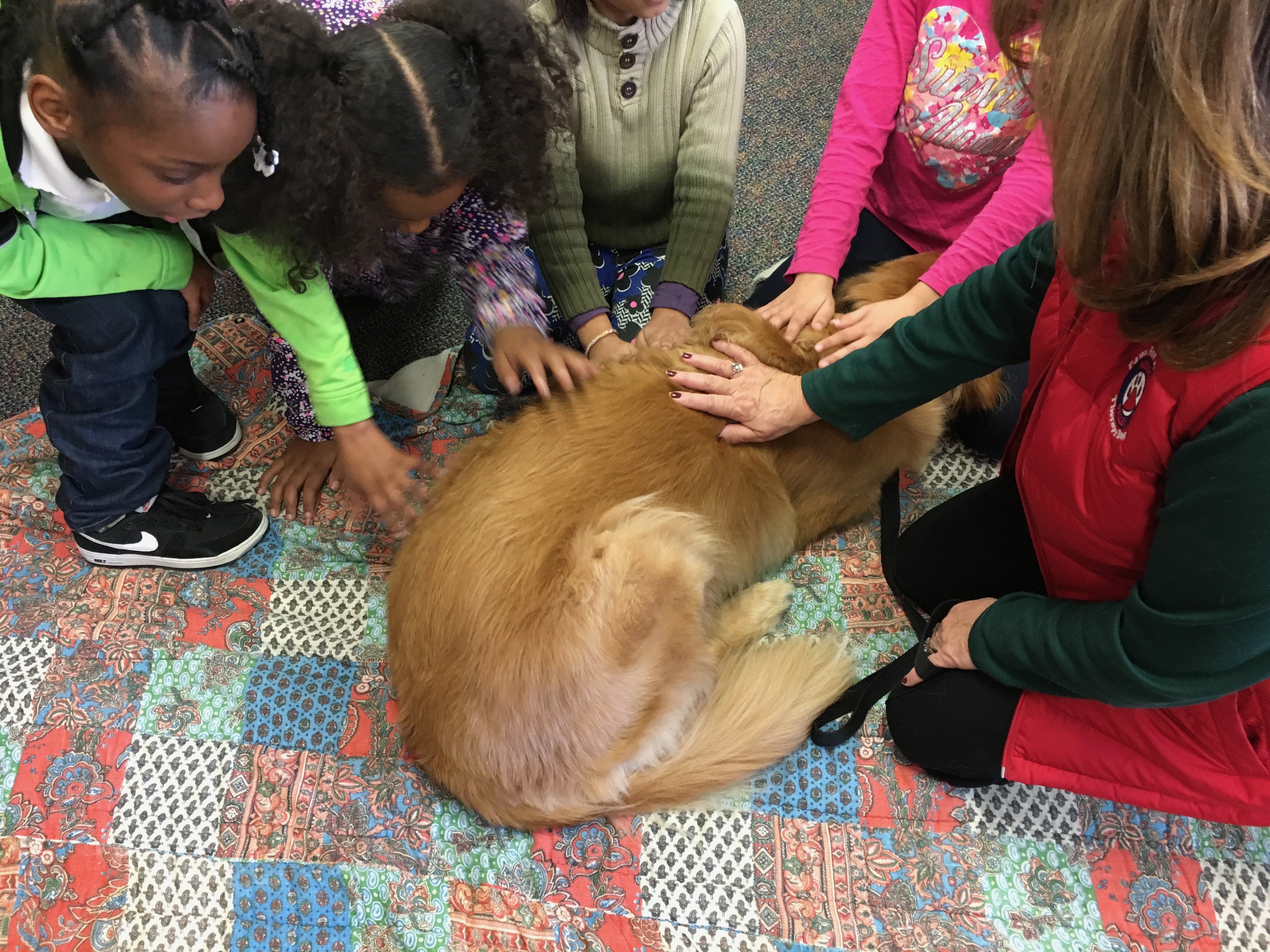 The children and staff said their goodbyes to me and Tuesday.  Mrs. Gavigan presented me with a letter she had personally written to Mr. Montalvan, explaining to Luis how her emotionally handicapped second and third graders had valued the benefits of weekly visits from therapy dogs and had recently been introduced to Tuesday, via his children's book,  by one of the handlers (Pat and Jessie).  She continued to write, "The students and I were inspired by your story and would be interested and proud to meet you….The children are warm, gentle, kind and respectful and would welcome you and Tuesday like they have welcomed Tuesday Tucks Me In.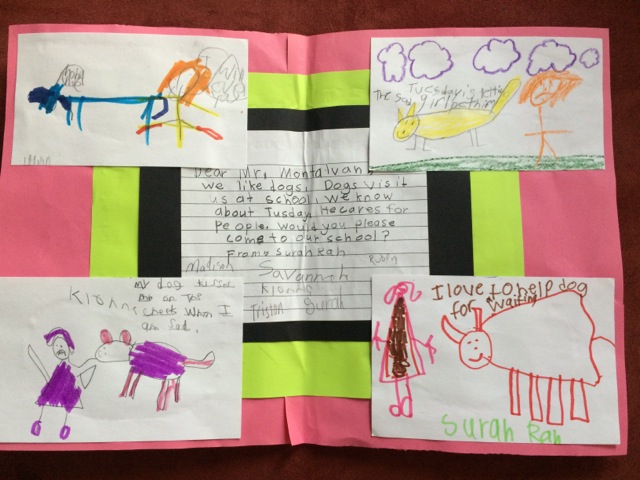 With Luis' guiding spirit and shining light upon us, along with Tuesday's lovable, calm and gentle ways, Tuesday and I were happy to visit Ms. Gavigan's classroom of beautiful and precious children and delighted in their laughter and happiness in meeting their favorite Golden, who they know "cares for people!"