By Deborah DiBernardo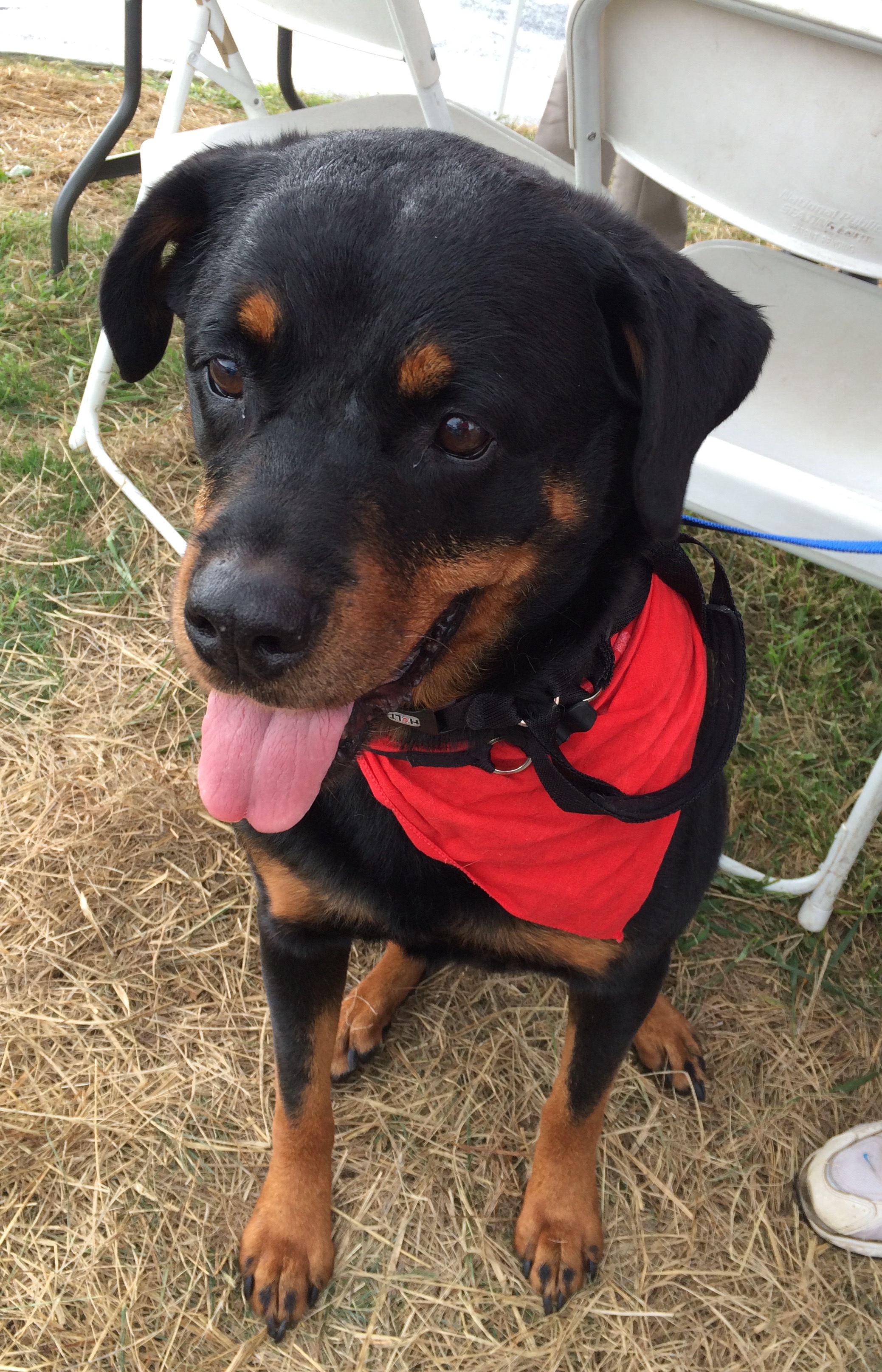 Azalea and Biscuit are therapy dogs with Hudson Valley Paws for a Cause. Azalea and her daughter Biscuit came from an animal shelter. Azalea had a difficult beginning in her life and was not cared for in fact was treated badly. Shelter dogs have been let down by humans.
Dogs are incredible creatures, they are able to overcome the difficulties that they have endured and move forward. They are an excellent example of unconditional love. They adapt to the new home and look for love and guidance from their new families. What better dog to be a therapy dog? A dog that had to overcome their own obstacles. They don't see the disabilities or handicaps of people's physical abilities, they see into the soul of the person.
One of the benefits of therapy dogs is that people don't have to feel self-conscious around dogs, there is no judging on the part of the dog. They are just looking to be there, and allow the person to take their time, pet them and talk to them.
Hudson Valley Paws for a Cause understood value of therapy dogs before it started to become popular and widely known for the numerous benefits. Our volunteers have been growing over the years as more and more people are understanding and acknowledging the value of pets and the benefits that they provide to humans.

Hudson Valley Paws also respects the sacrifice that soldiers have made. HVP visits many different venues for soldiers and their families. One of the group goals is to fund the placement of a service dog with a veteran.
Hi Tor Animal Care Center, another non-profit, shares that goal and has begun to train shelter dogs for placement with veterans in need, at no cost to them.