Dolores DelMauro and her dog, Rosie, bring smiles and joy to patients at Putnam Hospital.  Dolores describes a recent visit.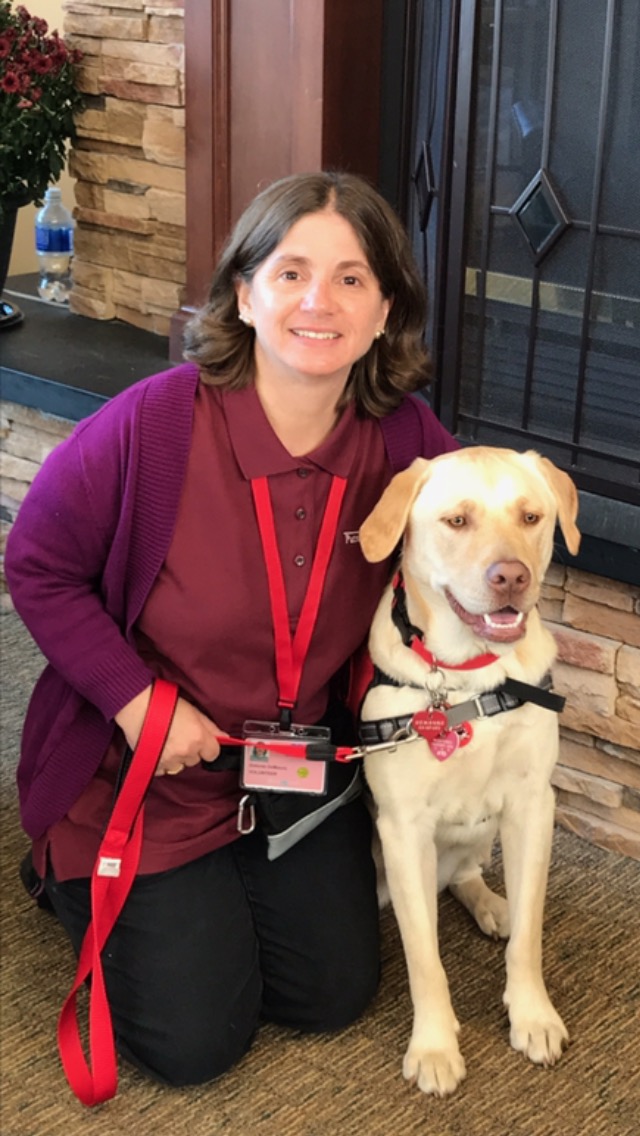 Just wanted to share that our pet therapy visit went well. We saw a number of really  lovely pet friendly patients today. Many of them remarked during our wonderful conversations that the visit from Rosie made their day.
One patient visit stands out in my head as being extra special. Their was an elderly lady on 3 North that the nursing staff suggested we visit.
When we entered the room her daughter was very welcoming. She encouraged Rosie to visit with her Mom as she spoke with us. It was such a touching experience. The woman shared with us that her Mom wasn't doing so well, and wasn't expected to live much longer. It was so sweet to watch the interaction.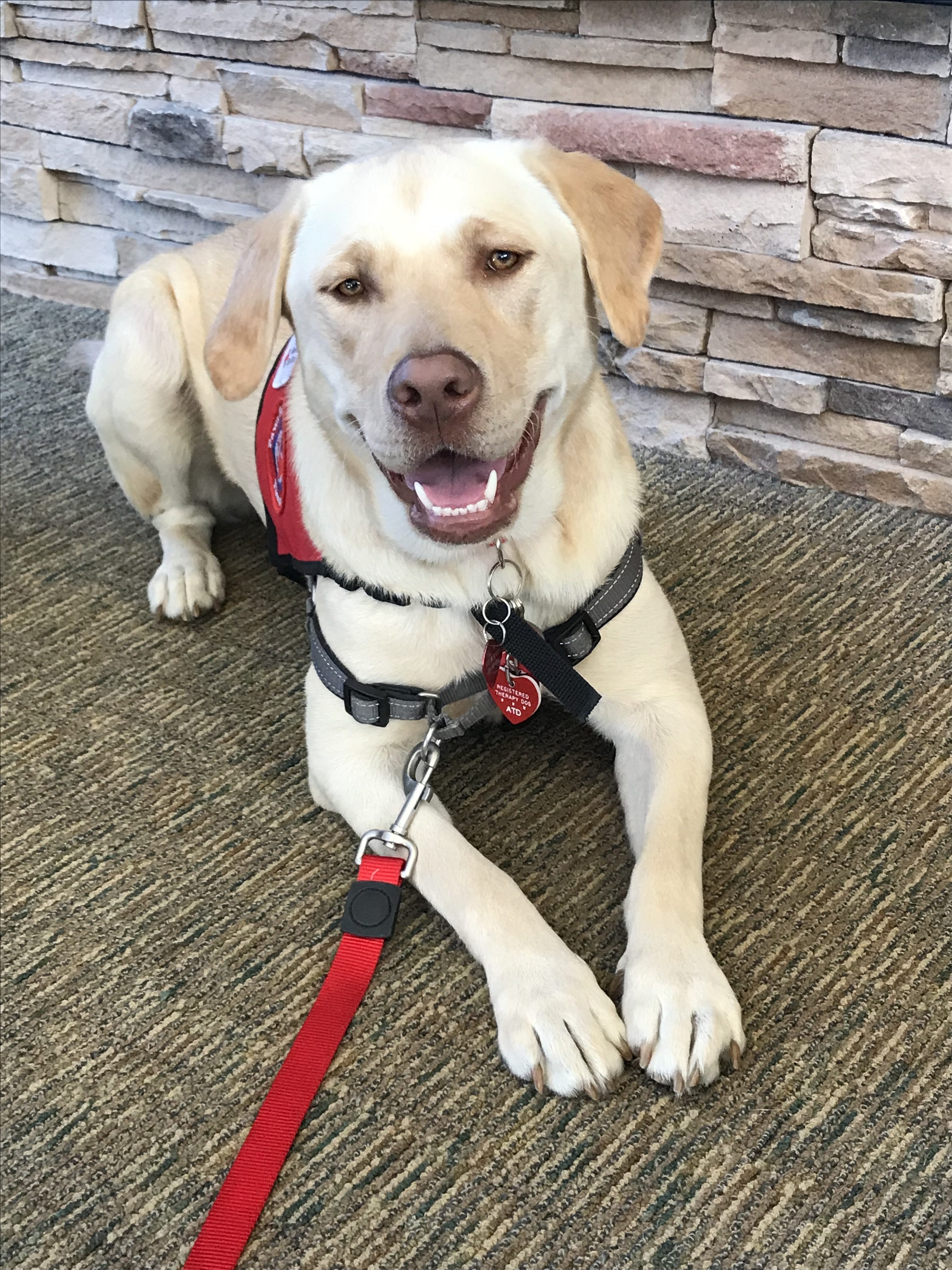 As Rosie rested her head on the woman's bed and looked up at her, the woman gazed back with tears in her eyes and told Rosie how beautiful she was. Rosie obviously knew something  instinctively, because she was extra especially gentle, attentive, and affectionate with this patient. As we were leaving, she even gave the lady a gentle kiss on the back of her hand.
Visiting days like today are so very special and are the reason Rosie and I enjoy doing this volunteer work. We left with our hearts happy!