Two of our teams visited at Montebello Elementary School today, Beth and Goldie  and Betsy and Murphy.  We caught a few pictures of Beth and Goldie visiting with the K-1 class.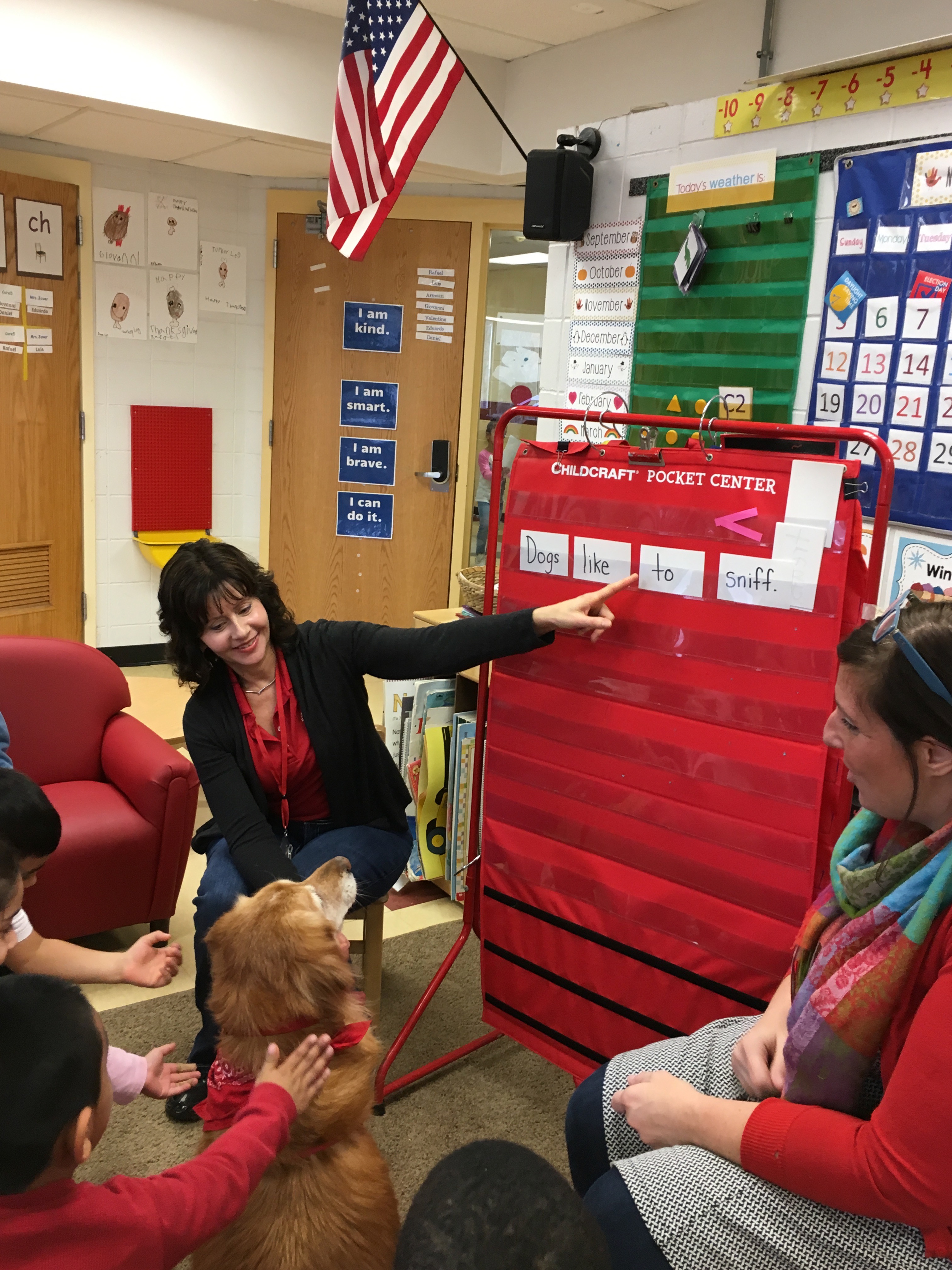 The teacher did a lesson teaching the children about nouns and verbs.  The children mentioned that dog is a noun.  Then they went on to learning about verbs, using Goldie as the basis for discussion.  They discovered all the verbs that describe actions that dogs do and put them into sentences.  "Goldie likes to sniff".  "Goldie likes to lick".  "Goldie likes to walk in the park". It was really funny when Goldie sneezed and they turned that into a sentence, "Goldie likes to sneeze".   They also built a story about Goldie with each child adding to the story with their own comments.  So, Goldie went to the park, to the robot factory, to the supermarket with her doggie parents and then home.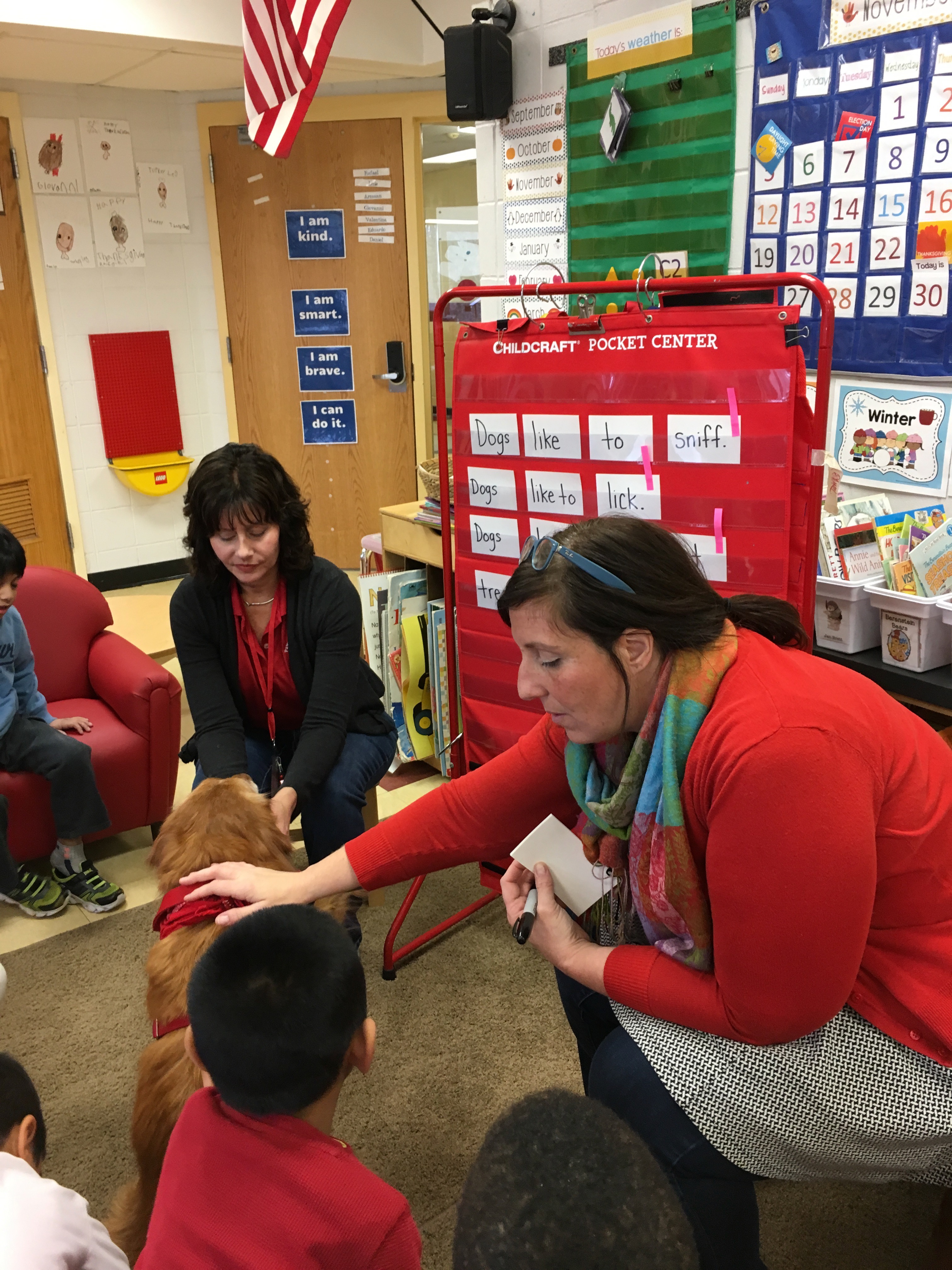 Fun was had by all, including Goldie.  It's wonderful to see children learning new things and being encouraged and excited because our dogs are participating.  Thank you Montebello for establishing this wonderful program.