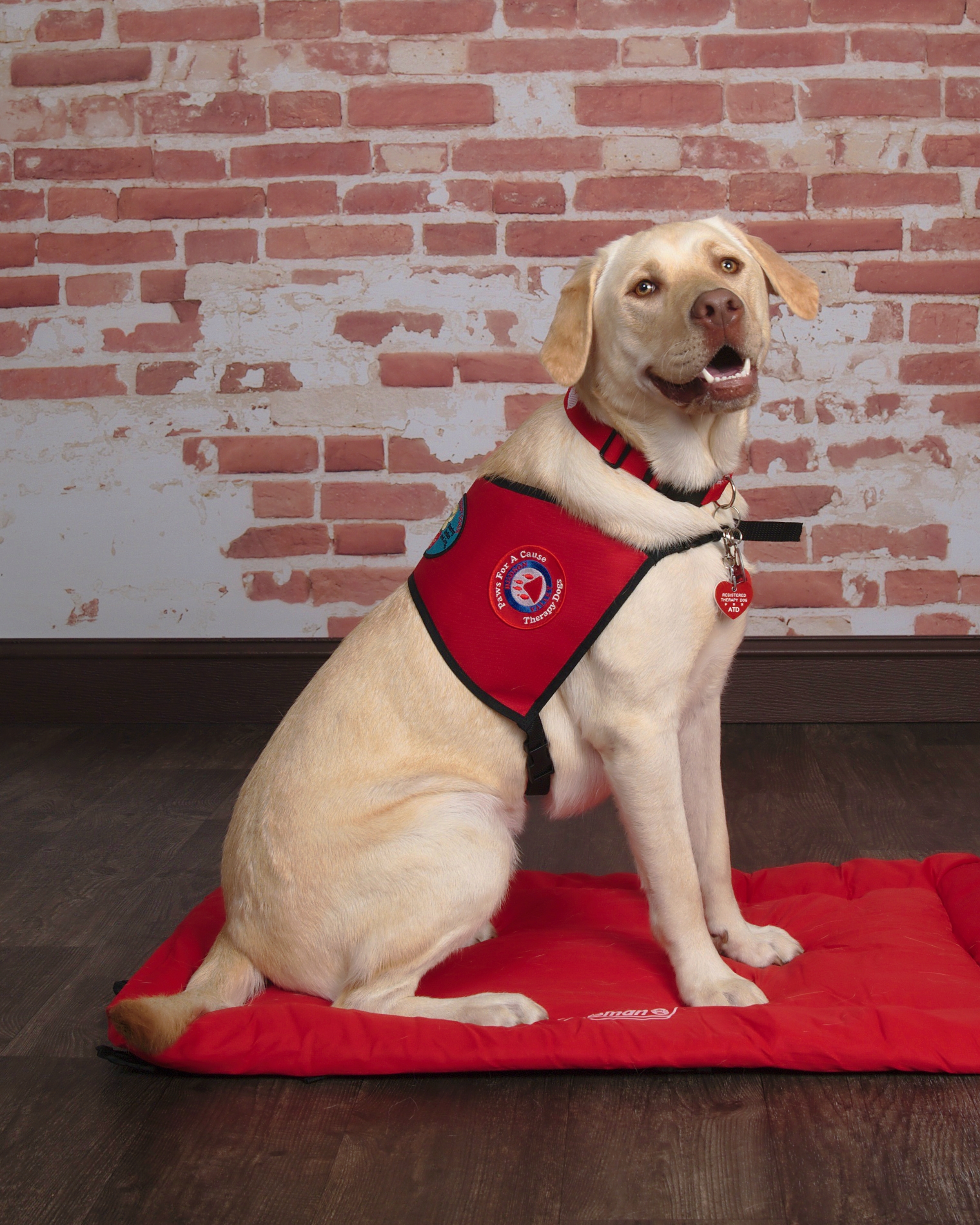 On Saturday, September 16th Rosie and I had the good fortune and great pleasure to attend the Major Clayton Carpenter Memorial Ceremony. Earlier in the week I had received a phone call from PAWS asking if I would attend this event. I responded yes without hesitation.
After all, this young service man gave his life protecting and defending our country, so I felt it was the least I could do in return for his family. This event was a ceremony where a local road was being renamed in honor of this local veteran who lost his life serving for our country.
When I arrived I was quickly directed toward the Carpenter Family, and Rosie and I introduced ourselves and spoke to various immediate family members and close friends. Major Clayton Carpenter's younger brother, Chris, and his other family members all took great delight and comfort in petting Rosie while speaking with me. When we spoke, Chris shared his passion for dogs, and his interest in becoming a veterinary technician.
The ceremony was a very moving, beautiful and meaningful one.  It made me so proud to be an American. There was a parade and a number of very touching speeches. One particular comment from Major Clayton Carpenter's mother, Evette, that really touched my heart was when she was naming people that had helped get her and Chris through the tragic experience of losing Clayton. She mentioned how therapy dogs helped them through those first weeks of grief. As I was saying goodbye to the family and preparing to leave they all thanked us for coming.
My final words to his mother were words of thanks and gratitude to her son for his service. Attending had been an honor and pleasure, because in my eyes heroes don't wear capes they wear fatigues and uniforms. As I spoke these words, she held my hand and smiled. I left feeling so grateful that through our presence Rosie and I could bring a little comfort to this wonderful family. Once again thank you to PAWS for the opportunity to allow Rosie and I to spread a little sunshine with tail wags and a gentle nuzzle and kiss.
Dolores (Rosie's Handler)