So here is what took place in the last week.
-Thursday: SUNY New Paltz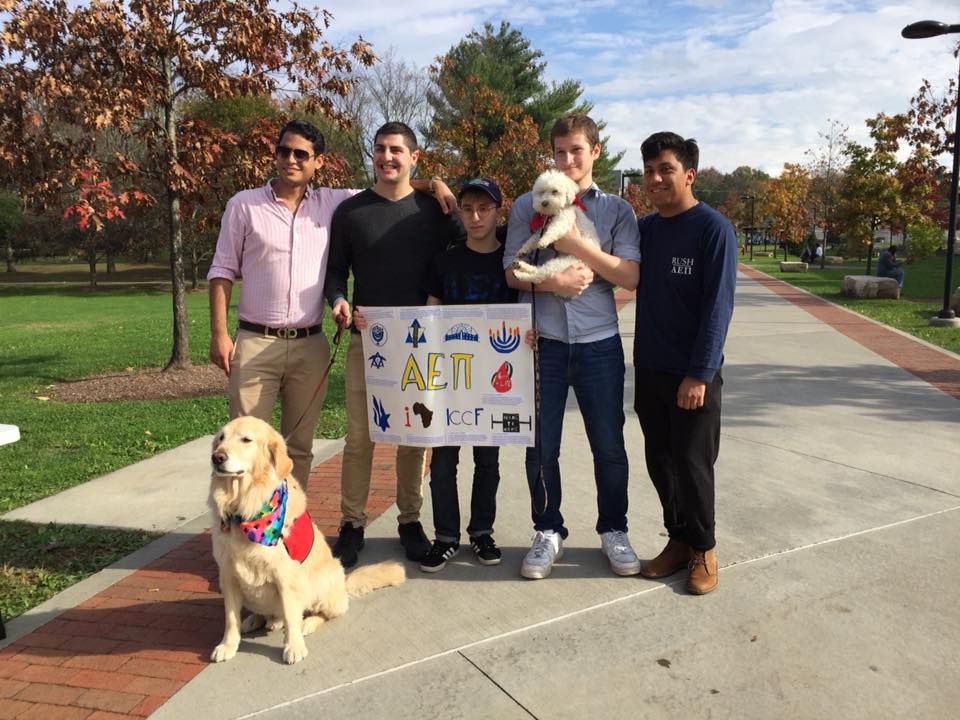 We were part of a fundraising event at SUNY New Paltz. There were hundreds of college students who wanted to get their hands on a dog to pet. The students were thrilled to have the dogs on campus. This is one of our Destress programs that make the students, well, just relax!
-Friday: another Destress event; this time at West Point.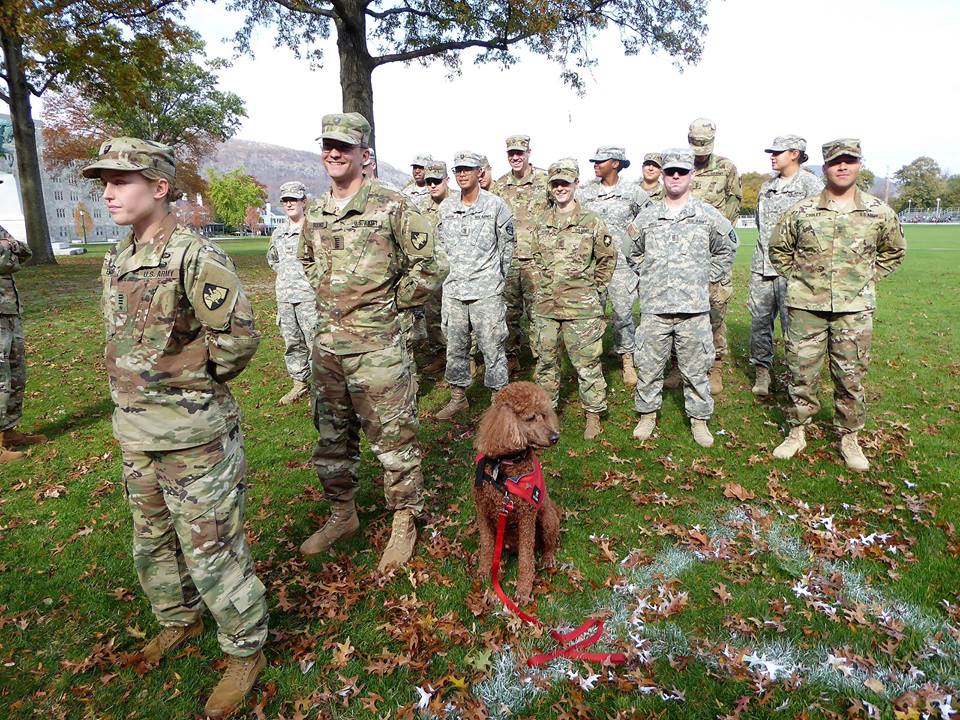 Our dogs were greeted by thousands of cadets and we were given their special "wolf call" as a greeting to welcome our dogs and handlers. It was truly an amazing experience.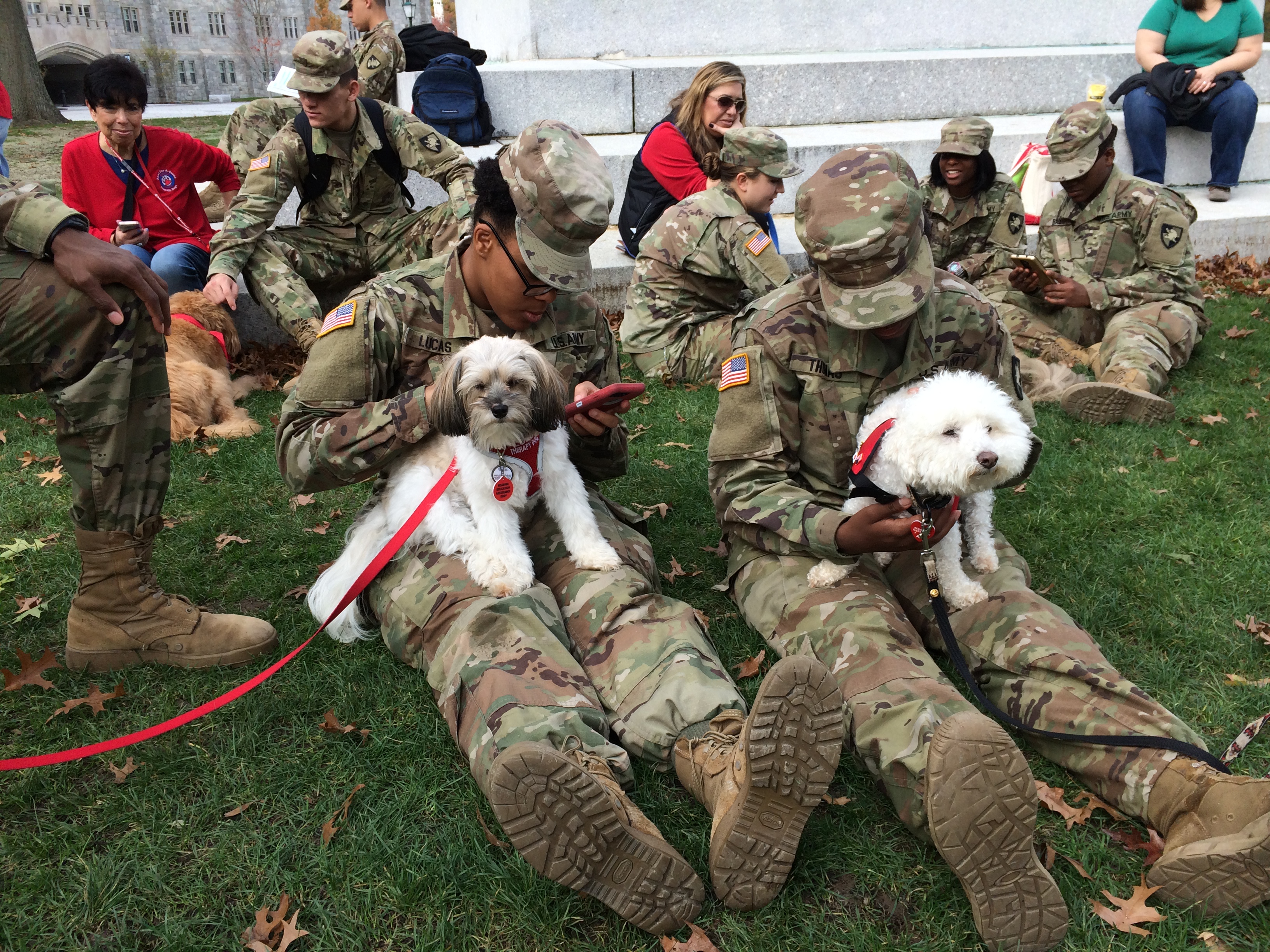 They were all so happy that we had our dogs there for a pet, a hug and a sloppy kiss.
-Saturday: a special Yellow Ribbon Post Deployment Event in Callicoon, NY.
The National Guard soldiers who we met had just arrived home from Kuwait. At this event, soldiers and their families receive information on programs that are available to them after their deployment. Being part of that event, and able to Welcome Home these very special men and women who put their lives on hold to make us safe, is more than gratifying.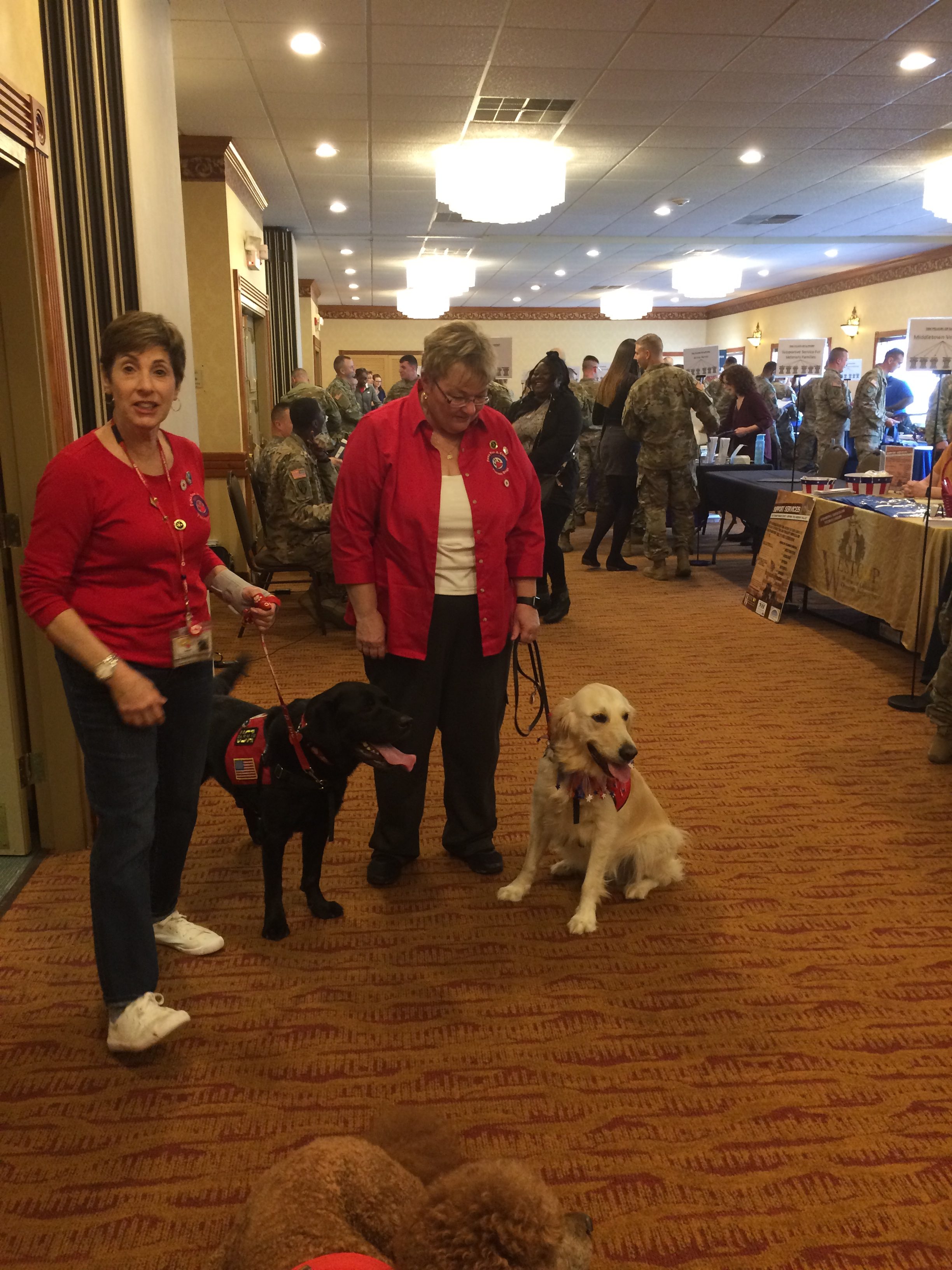 Sometimes, it is hard to find the words that can explain the experiences that we go through. But bottom line, for us, it is an honor and a privilege to be able to participate in events like these. Putting smiles on faces and sharing our special dogs is truly an amazing feeling.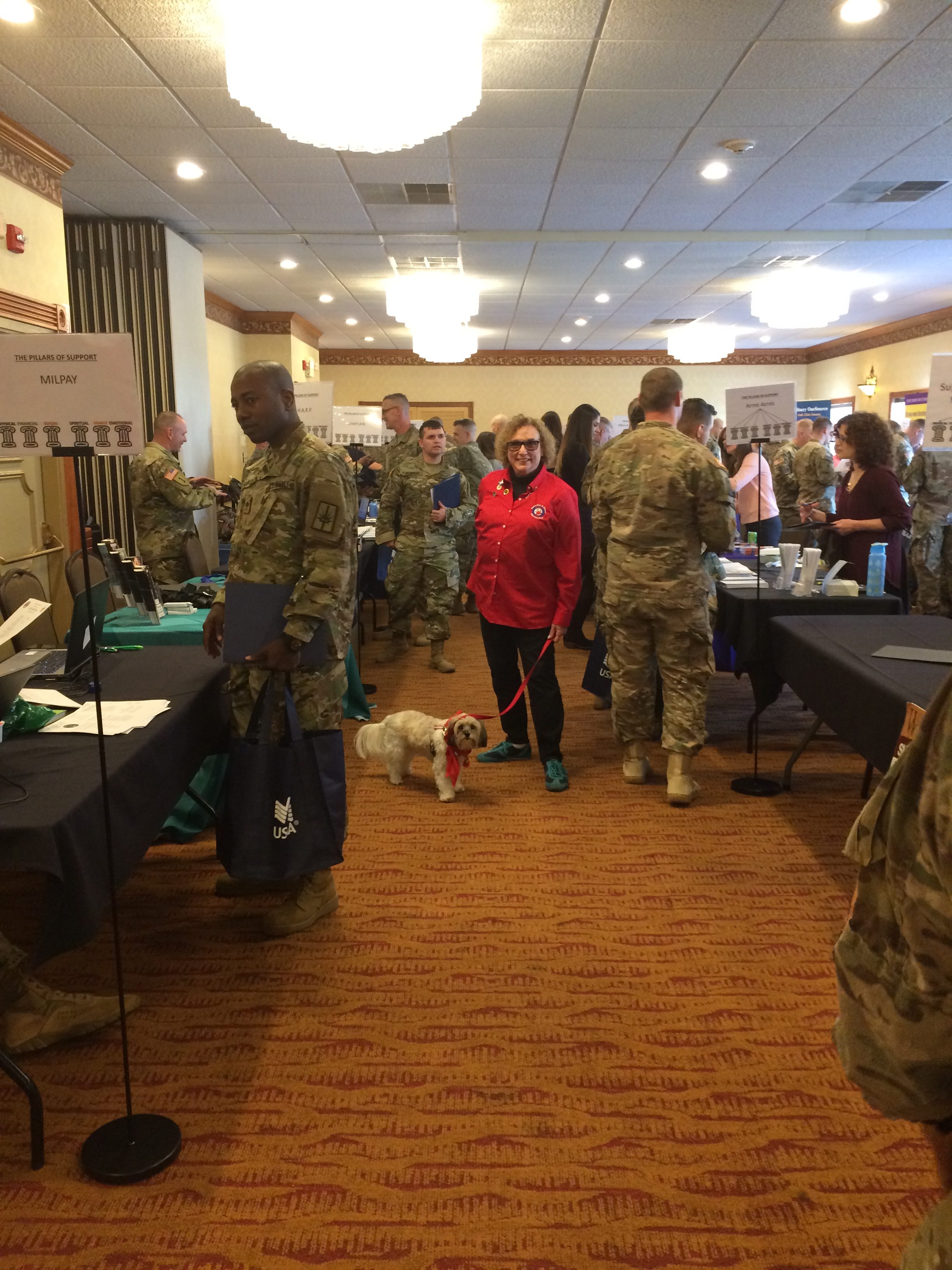 So, if anyone reading this, wants to participate in events like this, please email us for details.