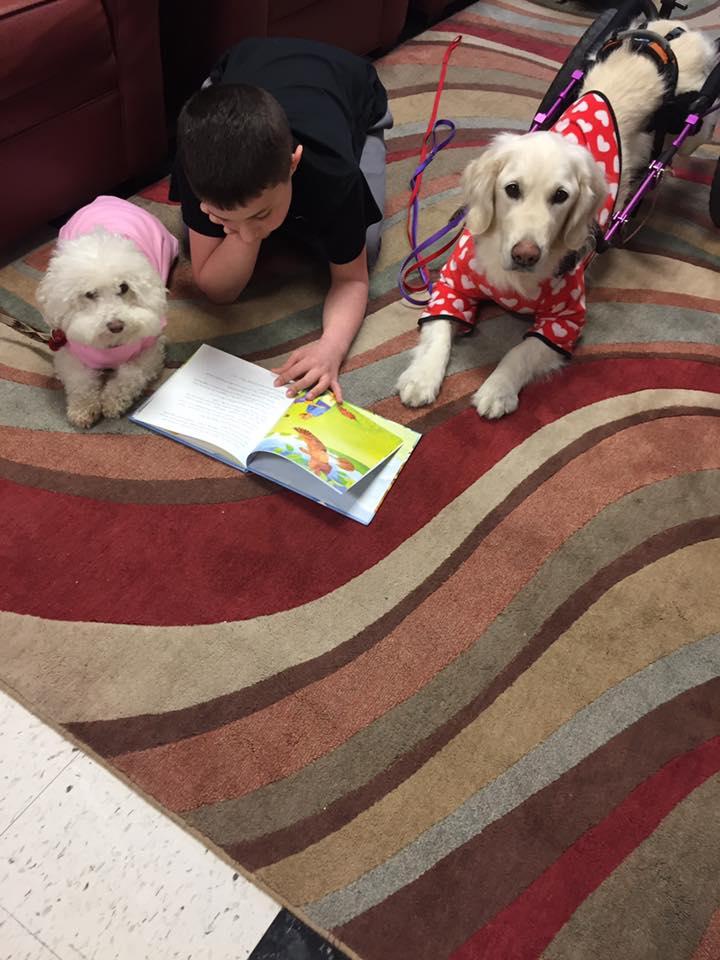 Jake and Ivy Grace had a very busy day at West Point today. They were at West Point elementary school for READ with their dog friends Murphy and Tuesday.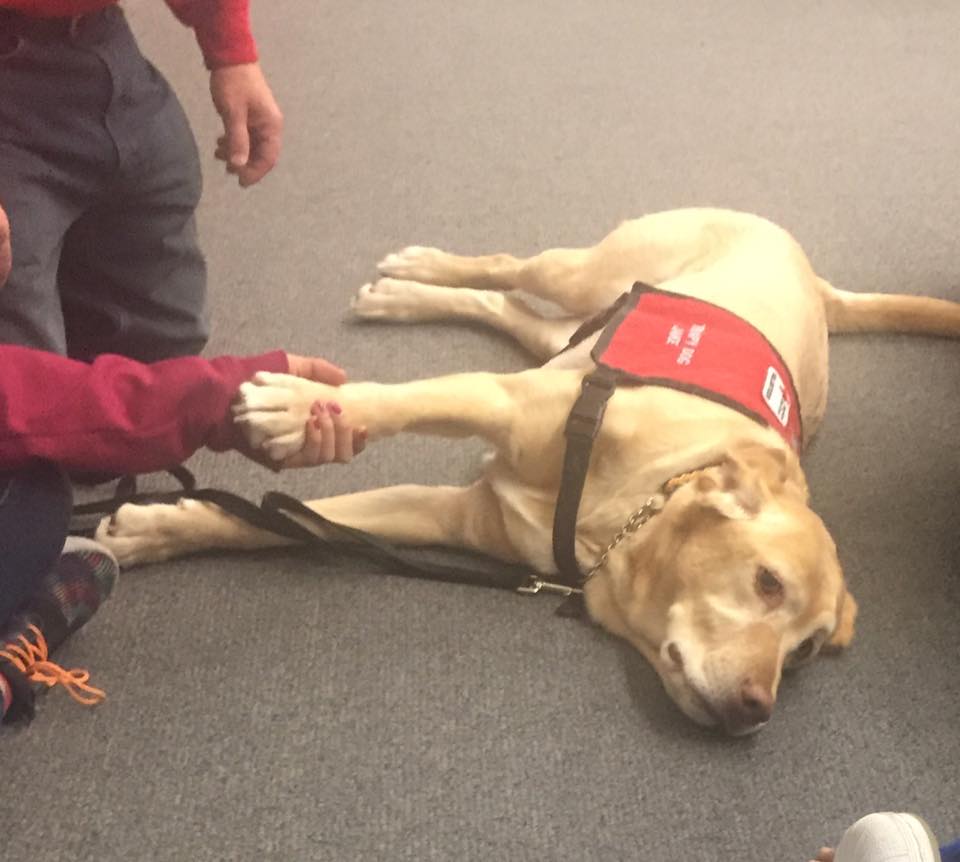 The students were fantastic readers and our visit wonderful as always.
Jake and Ivy were able to enjoy today's beautiful weather before their visit to ACS by stopping at the West Point dog park for some relaxing and then back to work bringing more smiles at PAWS . Their other dog friends Zoe,
Lulu and Hunter were there along with some very excited kids. Sorry we weren't able to catch pictures of all our doggie friends but it was a very busy day.