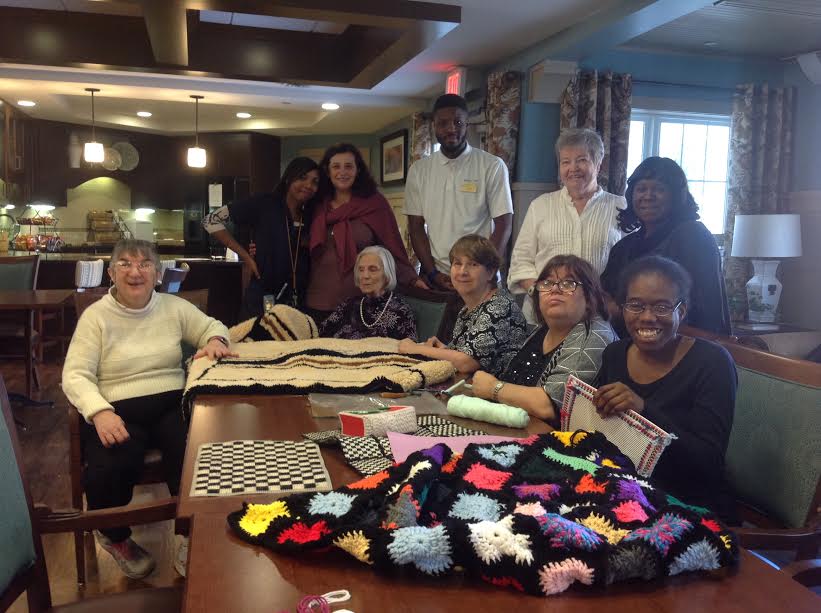 We are having our first fundraiser on Feb 25 at Brightview Assisted Living in Tarrytown, NY. The excitement at Brightview is building and the residents are so excited! They have made pillows, blankets and dog toys. They are baking cookies. People, who have never left their rooms, are busy working together in the day room and the kitchen to create items for the dogs.
Brightview is working alongside the building next door and the two buildings have become a small community, each helping to create and participate in the fundraiser. The building next door is a day treatment center for disabled adults. They, along with the seniors are creating items to sell. It is amazing what is happening. The residents even requested You Tube Instruction and while I was there, a computer technician was installing WiFi making that happen!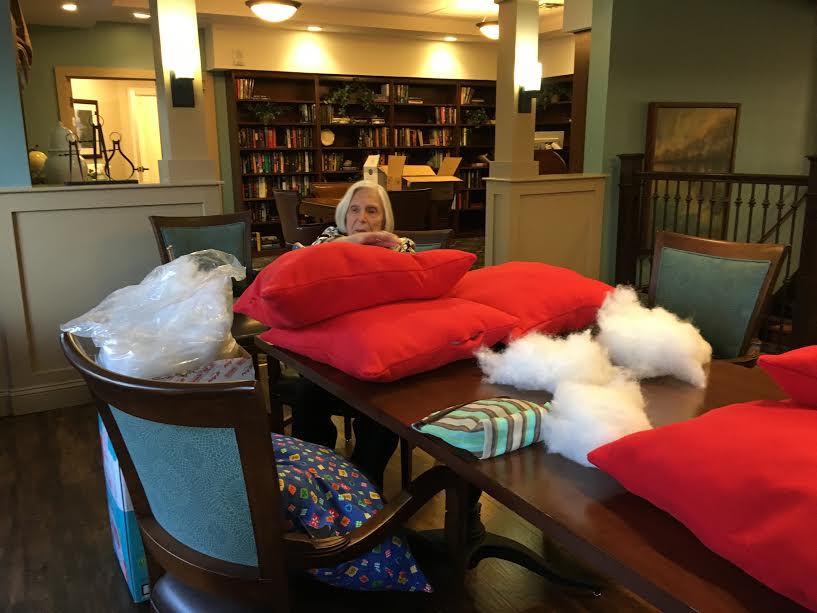 All this, because the residents are involved with a project that is making them feel useful. When the Director and I met and discussed this project many months ago, we had no idea how it was going to be received. What a pleasant surprise!!!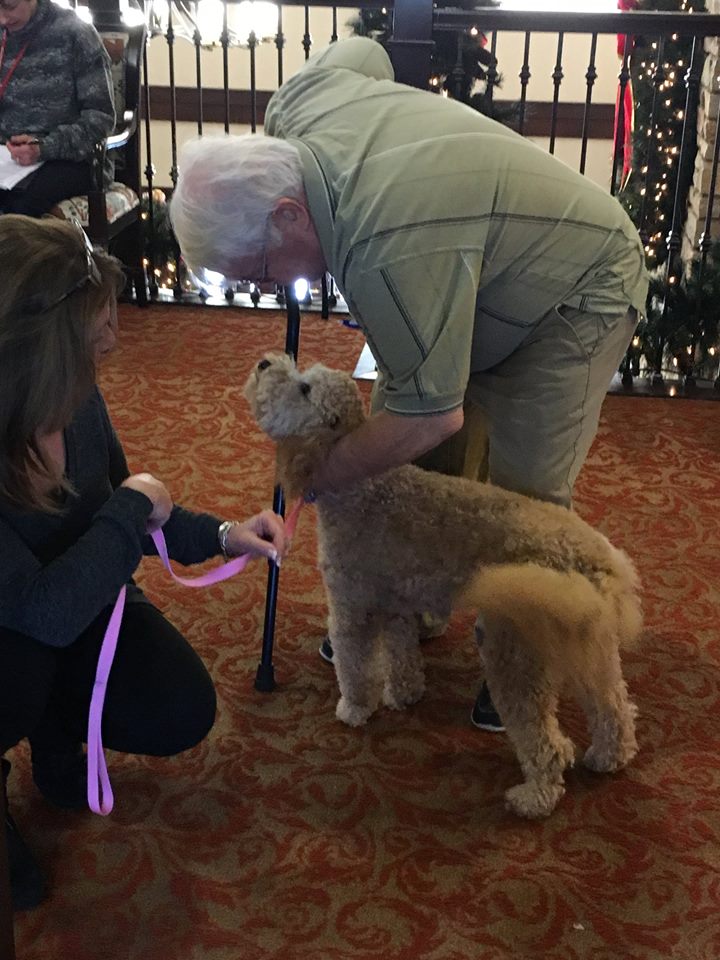 Pat and Susan have done testing/observing at Brightview and the residents are so happy to see "their" dogs growing and maturing. Mark S and Boomer are regular visitors there and the residents always look forward to their visits.
More to follow! Judy Audevard